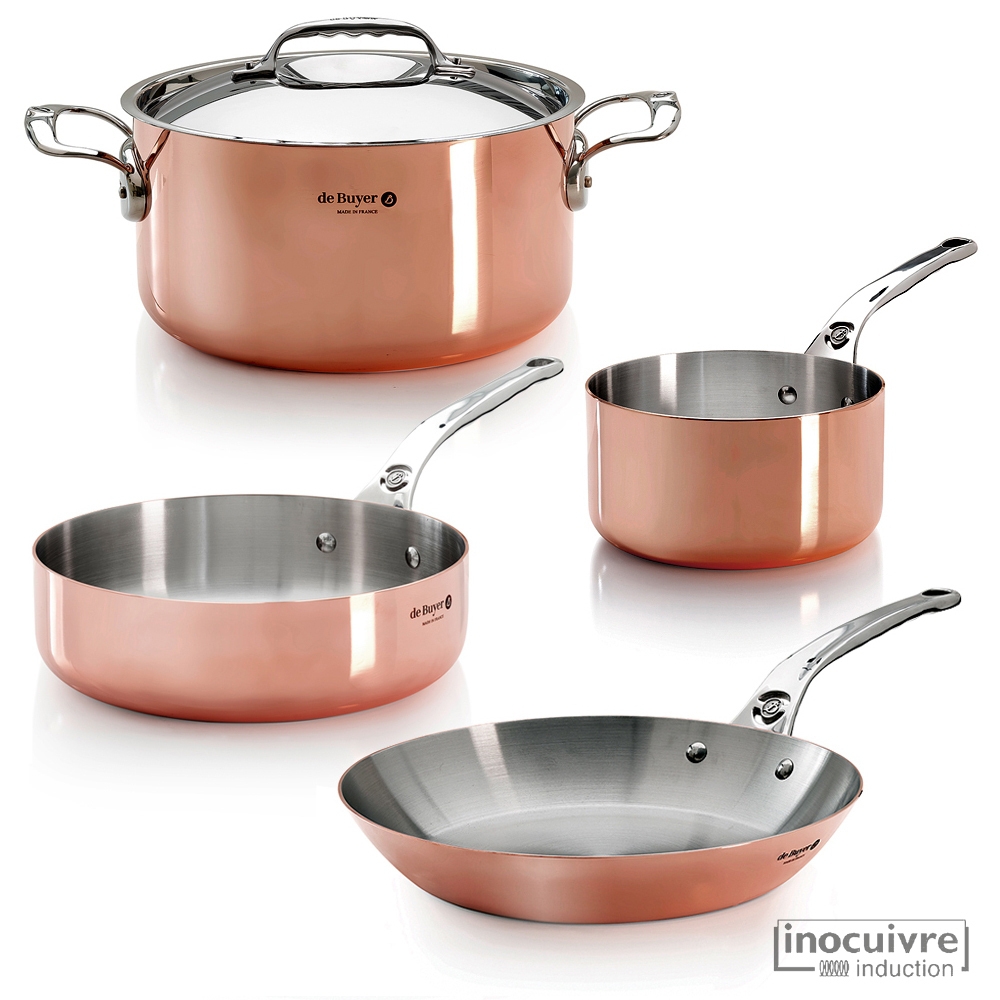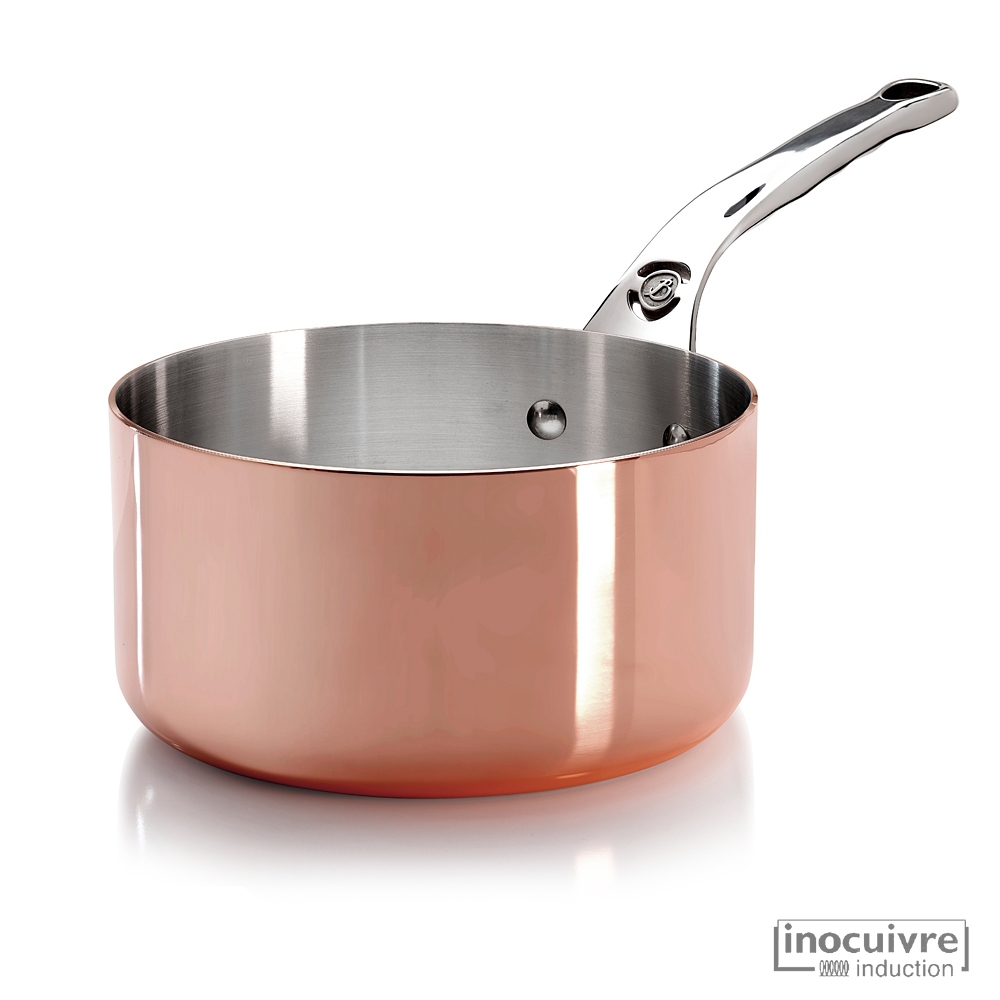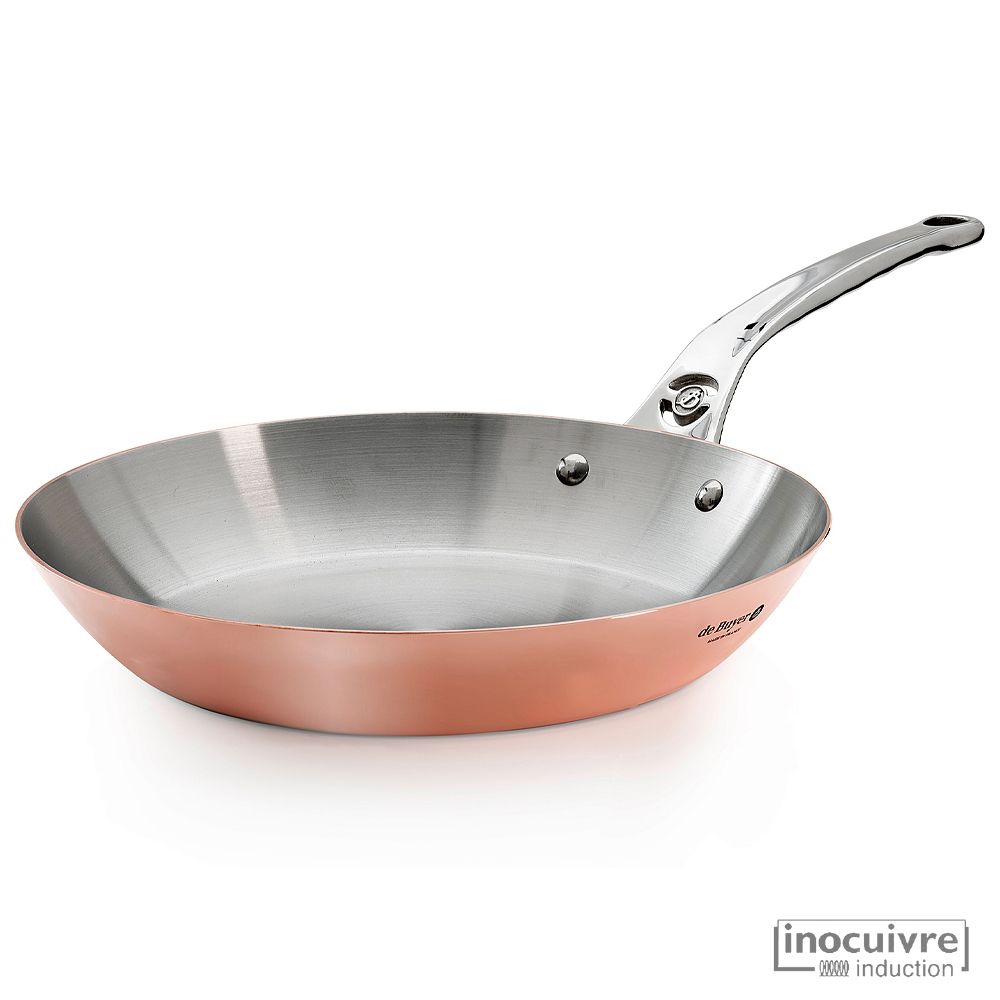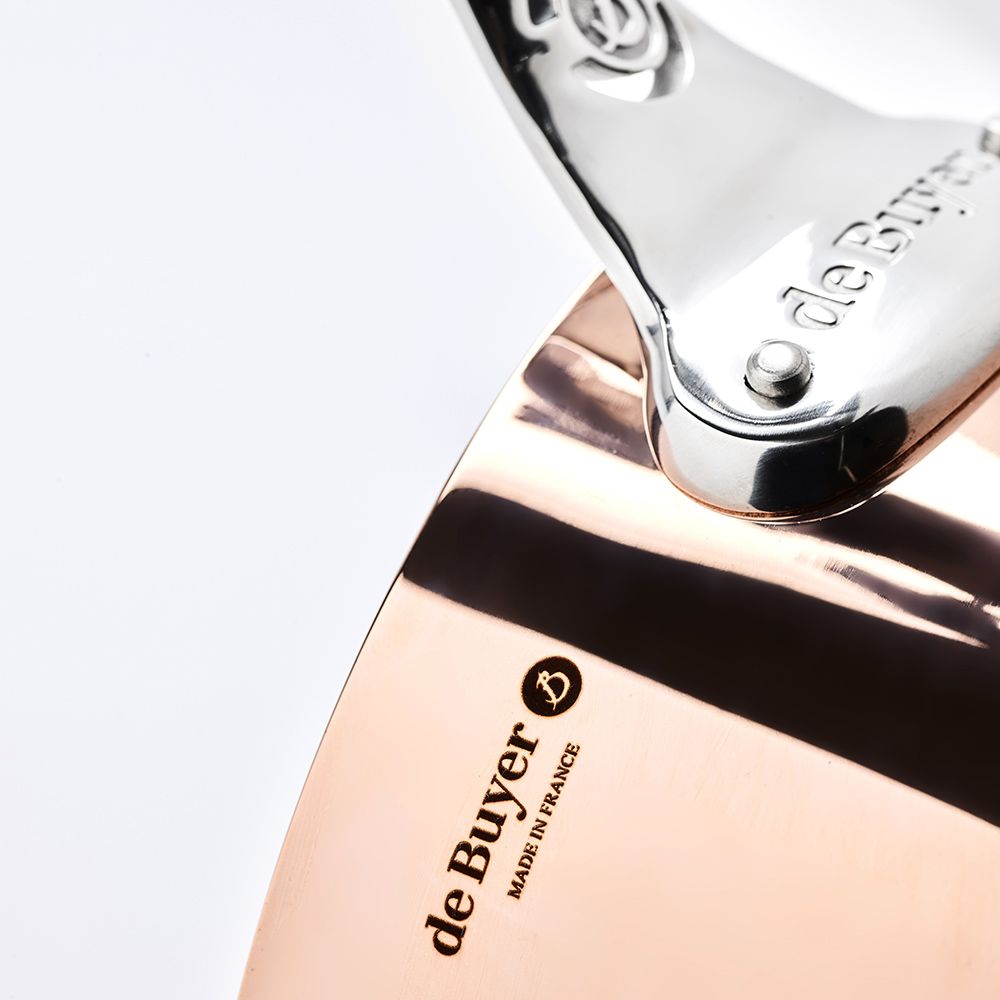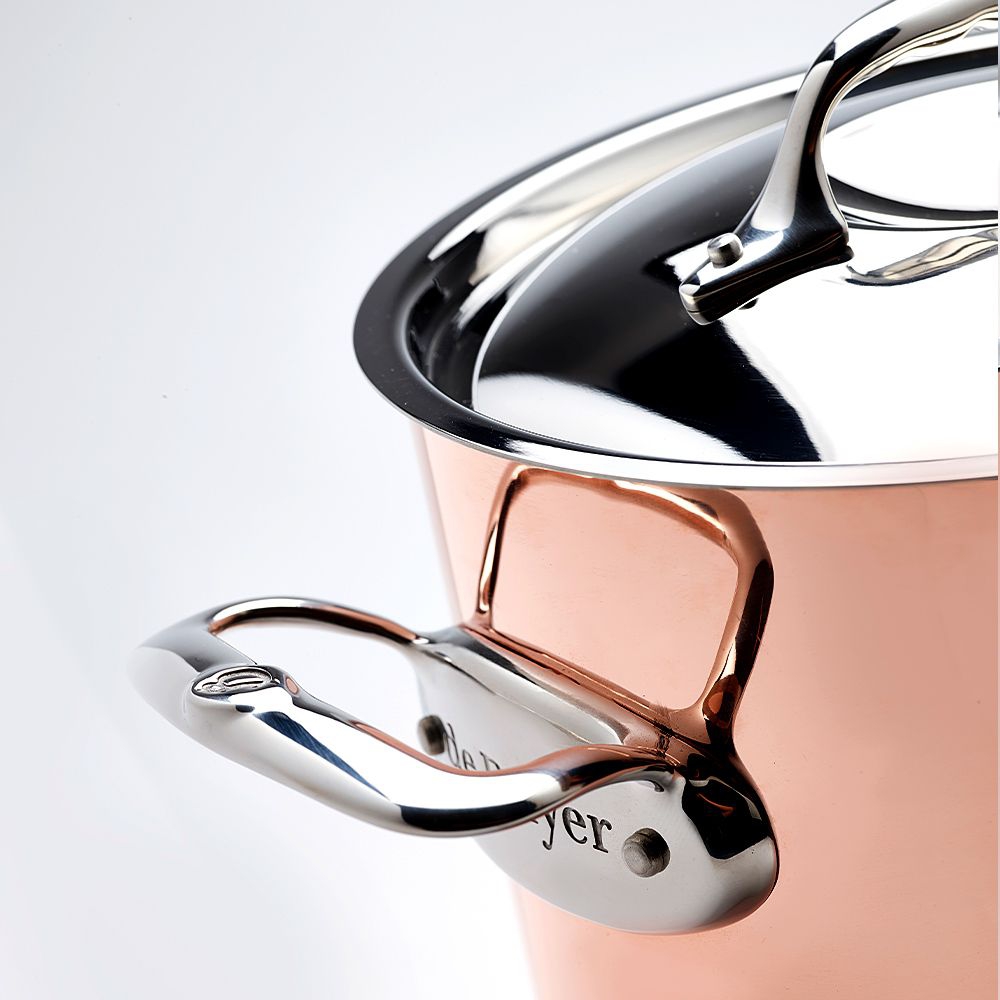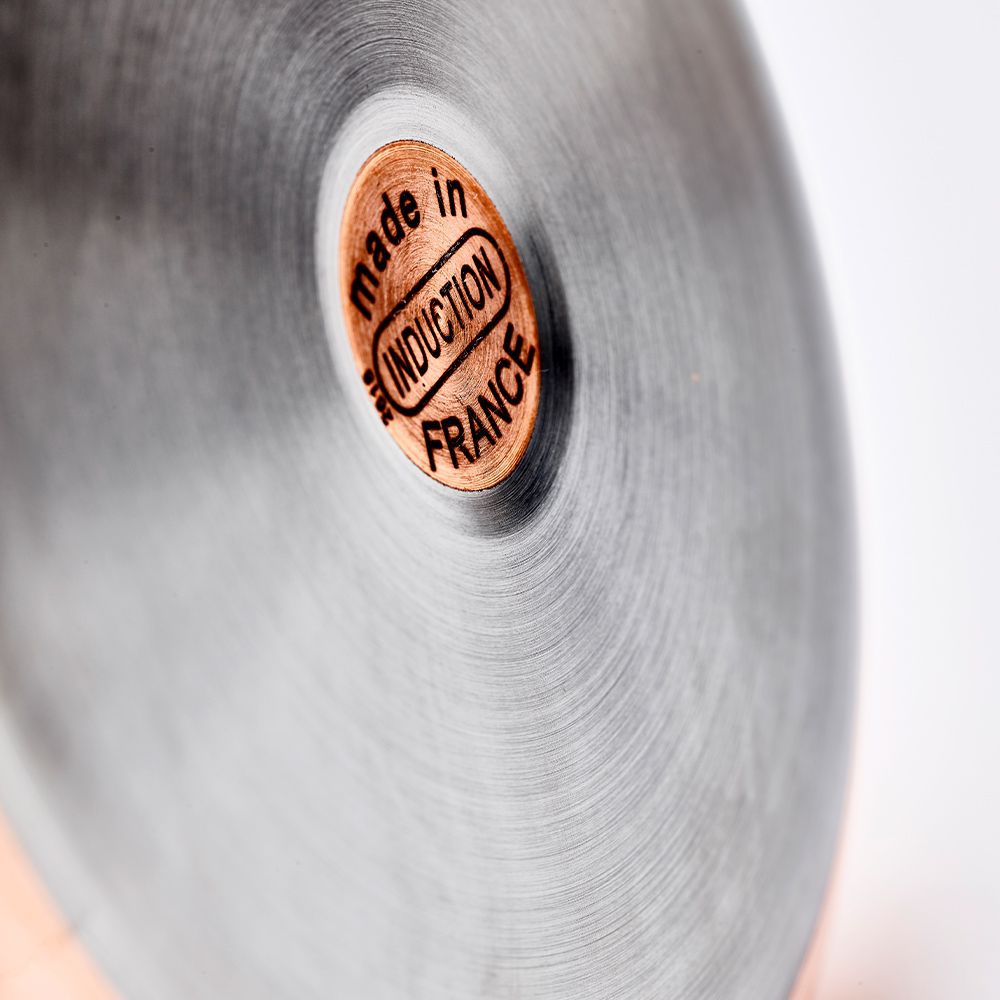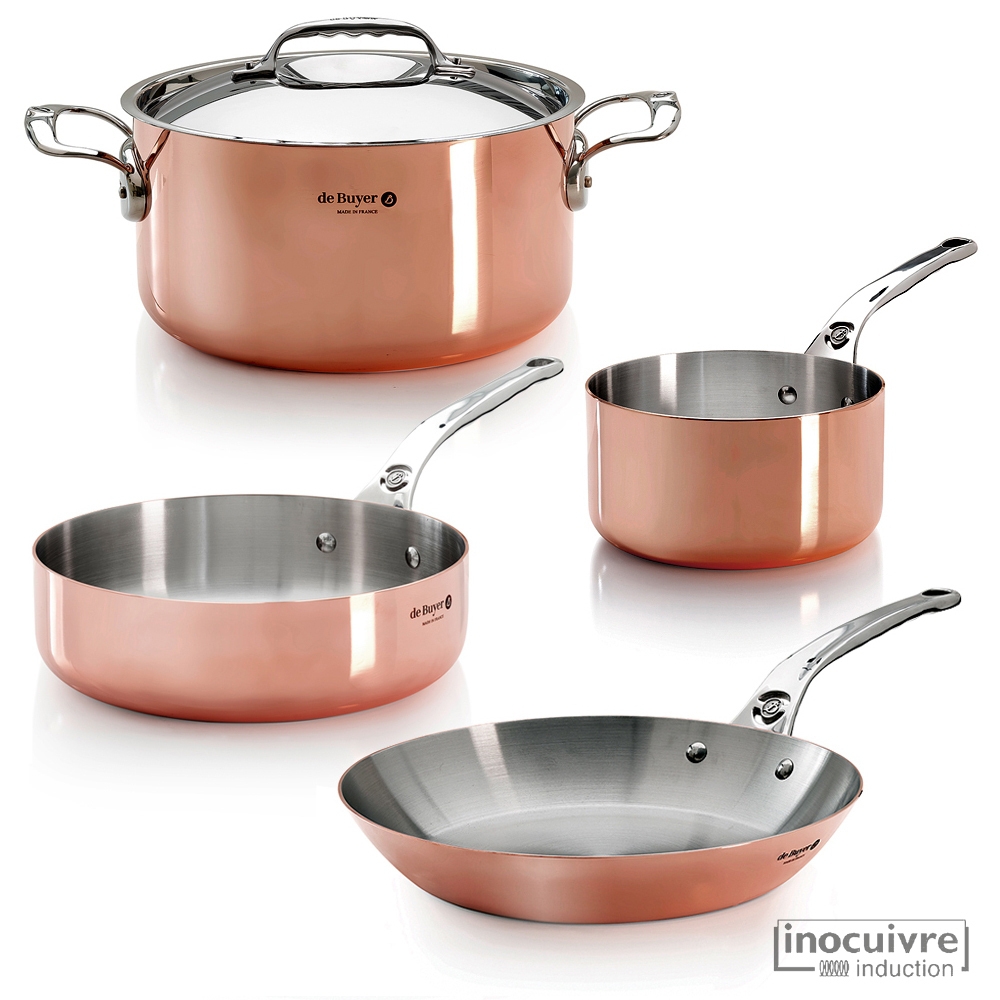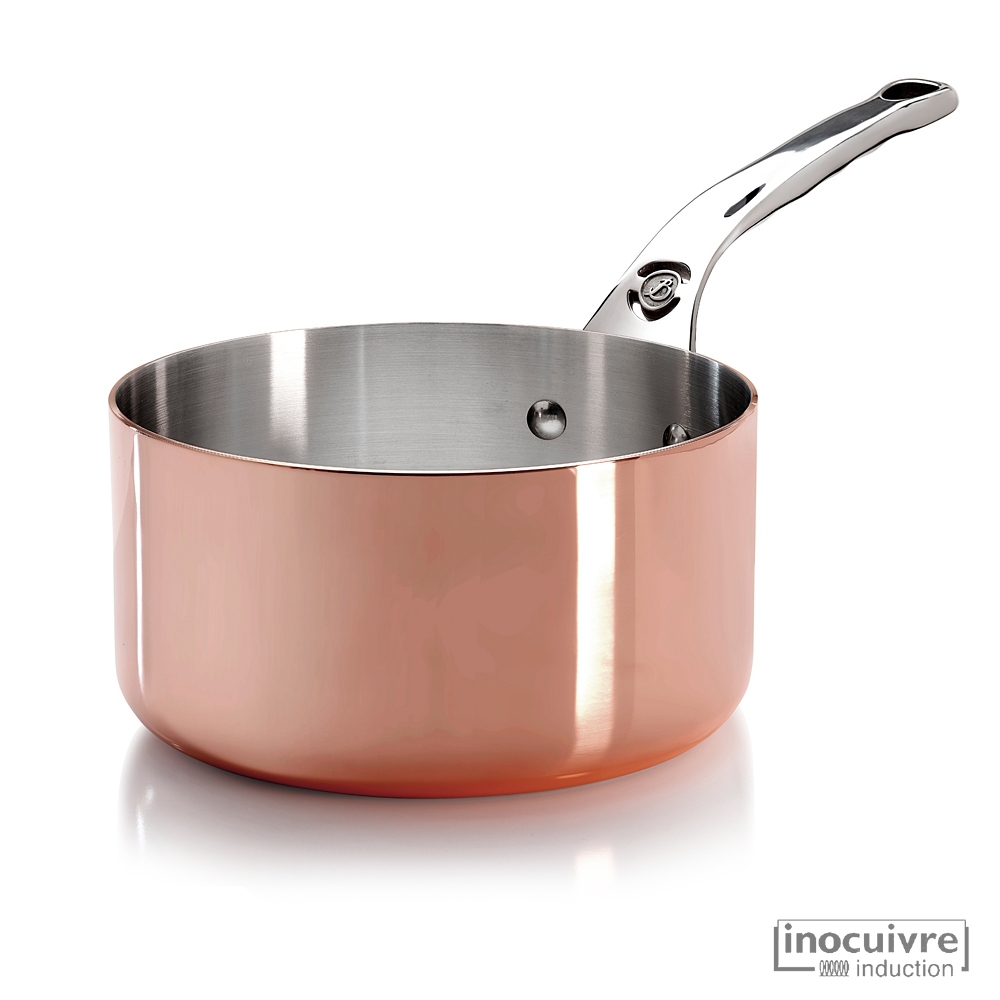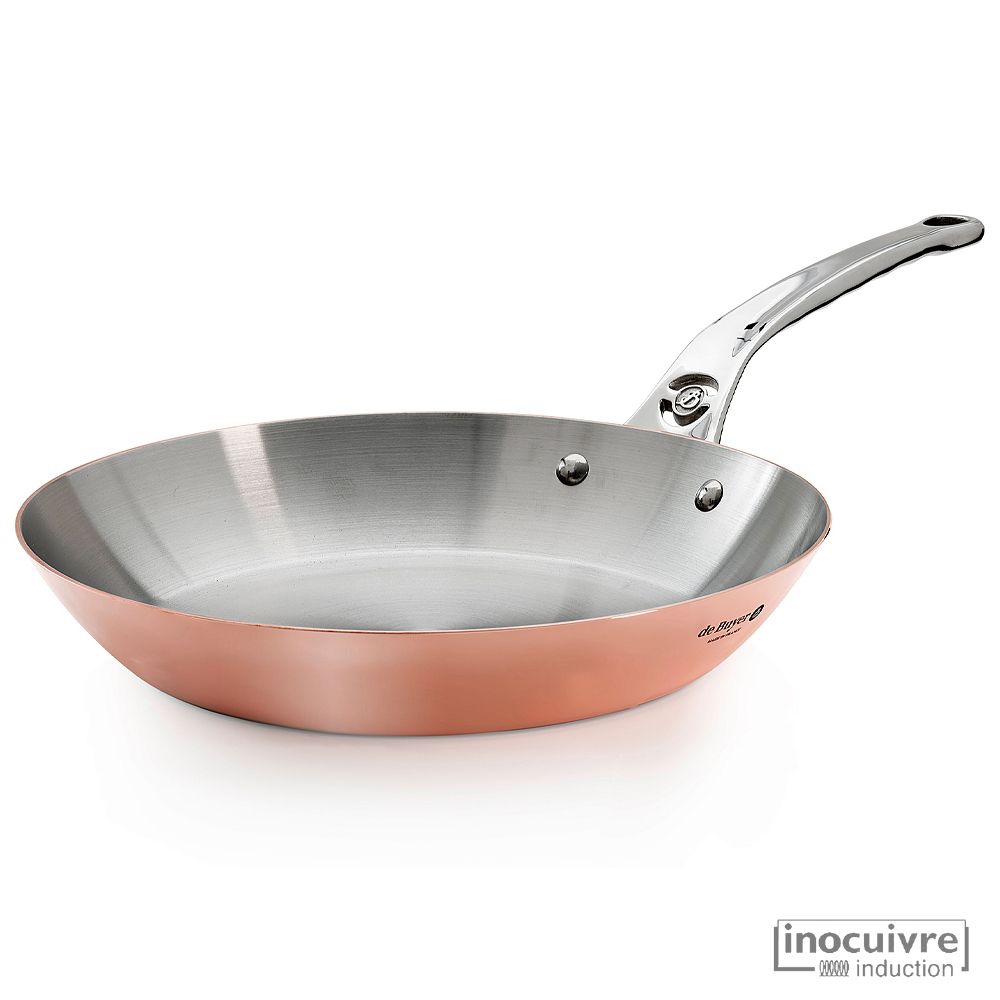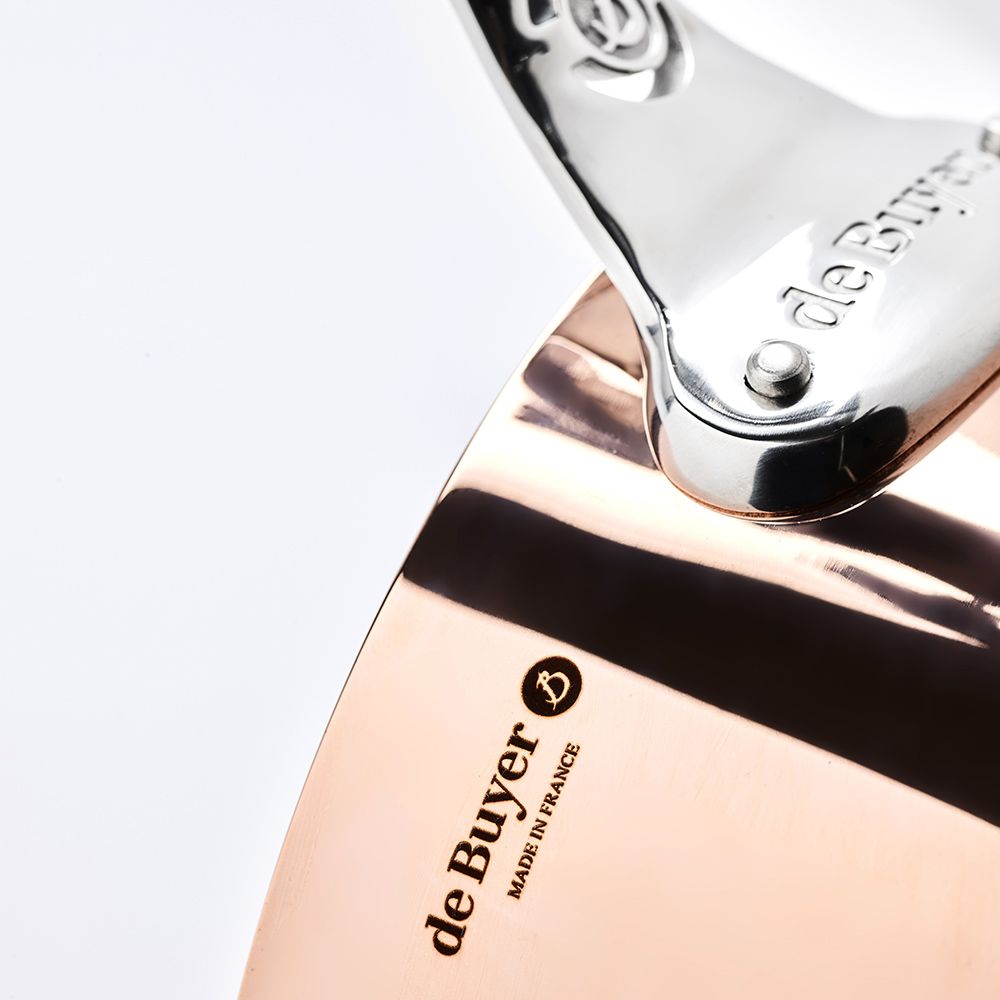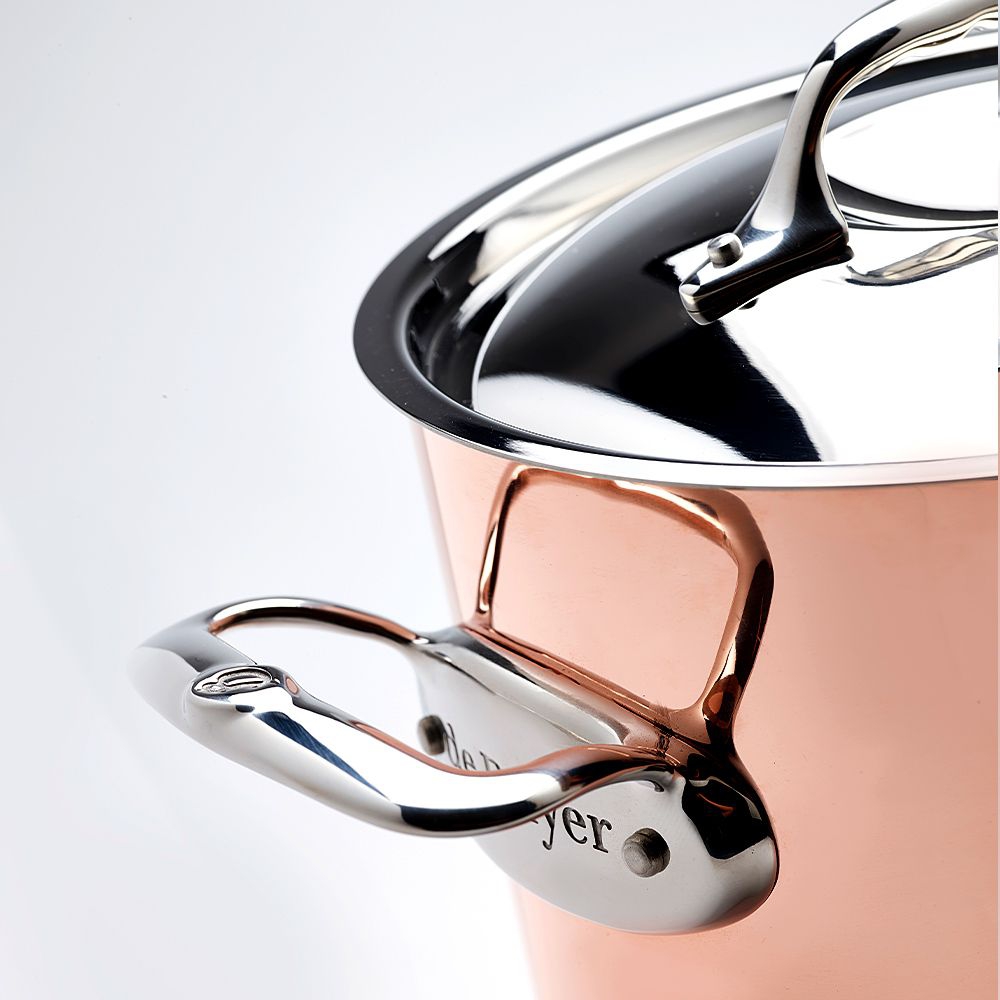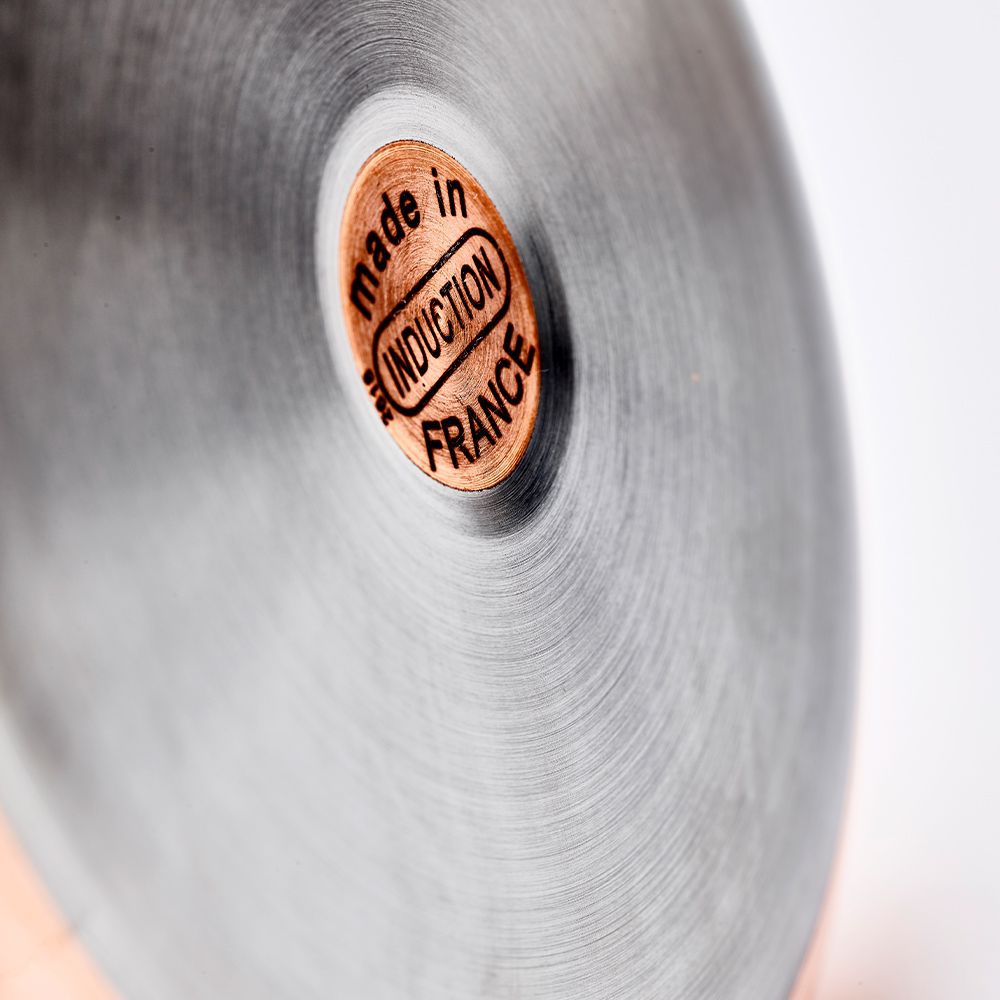 de Buyer - Copper Cookware Set - Prima Matera - Stewpan 28 cm, Saucepan 18 cm, Sauté pan 24 cm, Frying Pan 28 cm
€2,100.00*
%
€2,380.00*
(11.76% saved)
Available, delivery time 2-5 days
Manufacturer number:
6242.28+6206.18+6230.24+6224.28
Product information "de Buyer - Copper Cookware Set of 4 - Prima Matera"
de Buyer - Copper Cookware Set - Prima Matera - The set consists of: Stewpan 28 cm, Saucepan 18 cm, Sauté pan 24 cm, Frying Pan 28 cm
de Buyer - Copper Stewpan 28 cm - Prima Matera -The high-sided stewpan is used for slow cooking, cooking with volumes of water, vegetables, etc.
Ø 28 cm H= 15 cm V= 8,0 Liter
de Buyer Copper saucepan combines a technical side with aesthetic qualities and provides a generous size with a rounded interior.
Ø 18 cm (Ø bottom = 14,5 cm) H= 10 cm - V= 2,5 Liter
de Buyer sauté pan is ideal for sautéing vegetables or pieces of meat.
Ø 24 cm (Ø bottom = 21 cm) H= 7,5 cm - V= 3 Liter
de Buyer copper frying pan heats up quickly and is ideal for frying, searing and flambéing food.
Ø 28 cm (Ø bottom = 19 cm) H= 4 cm
The utensils in the de Buyer PRIMA MATERA range are 90% copper and 10% stainless steel on the inside. Copper is the best heat conductor and ensures a perfect heating circuit throughout the entire container. It provides exceptional cooking performance on any cook top, including induction, through the special iron-magnetic stainless steel INDUCTION bottom.
Elegant and fluid, the ergonomic long handles and side handles of the range are made with cast stainless steel.

WORLDWIDE UNIQUENESS COPPER COOKWARE NOW INDUCTION READY
90% COPPER- 10% STAINLESS STEEL
2-mm thick copper stainless steel - Gloss polished
Special innovative ferro-magnetic bottom
for all hotplates including INDUCTION
Riveted ergonomic handles made of cast st/steel.
Copper Stewpan with magnetic bottom INDUCTION and st/steel lid
Excellent conductor of heat
Uniform cooking through both bottom and sides
Ideal for reducing and simmering
Authenticity
The nobility of copper in the kitchen arts is not only die to its warm and colourful looks, but also and essentially to its capacity to conduct heat, which makes copper pans idel for delicate preparations, such as sauces.
Care
To clean copper, use a special easy-to-use-paste, preferable after each use. For the inner stainless steel or tin-plated surfaces, wash in the ordinary way. Cleaning in the dishwasher is not recommended because dishwasher liquids contain high levels of chlorine.
Technical features
Copper is an exeptional metal, an extraordinary conductor of heat, particularly suitable for French cooking and reducing. However, copper should not be in direct contact with most foods: as a result it is used in combination with another metal (for the inside of the pans).
Tin-plated copper: The traditional tin-plating process guarantees a thick enough coating of tin for professional use. The lenght of time the pan can be used before being replated is therefor longer. But beware: do not heat to over 260°C.
Utensils 2 mm thick are intended for professional use. Polished outer finish, smooth or hammered effect.
Handles in cast steel, curved, fixed by strong rivets. Copper-stainless steel: this is a bimetal laminate.
The outer sides are made of very thick copper and allow excellent heat conduction. The inner side, made of stainless steel, allow for easy care of the pans and there is no need for replating. Polished outer finish. Mountings in cast steel, stainless steel, or bronze, fixed by strong rivets.