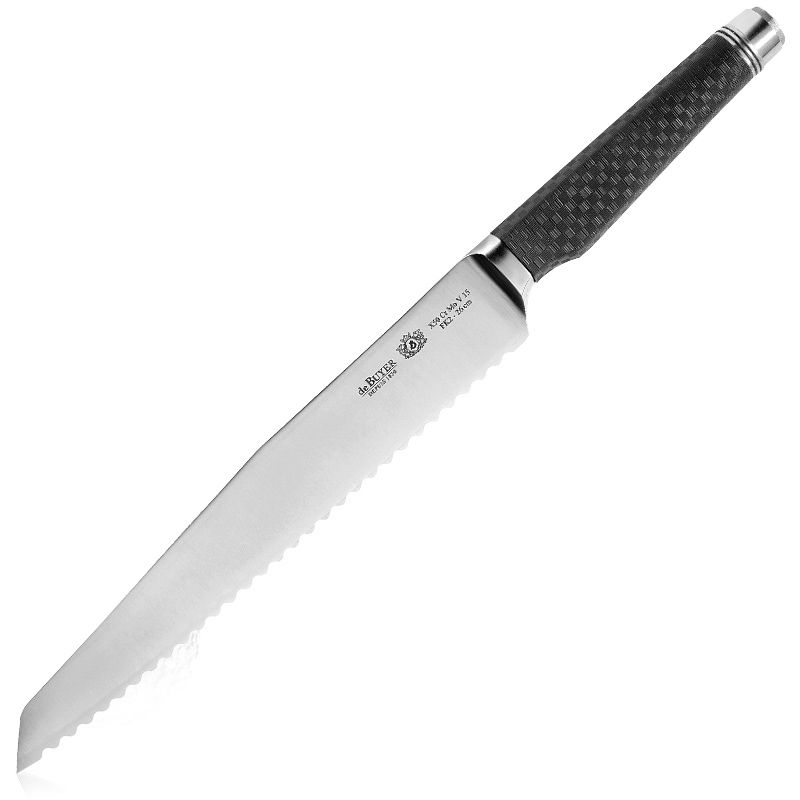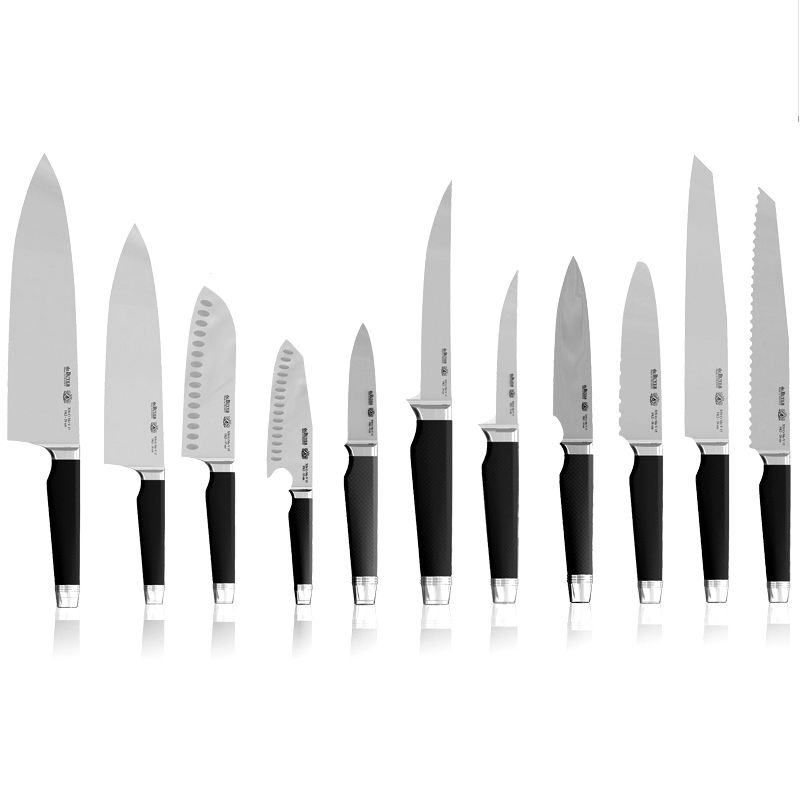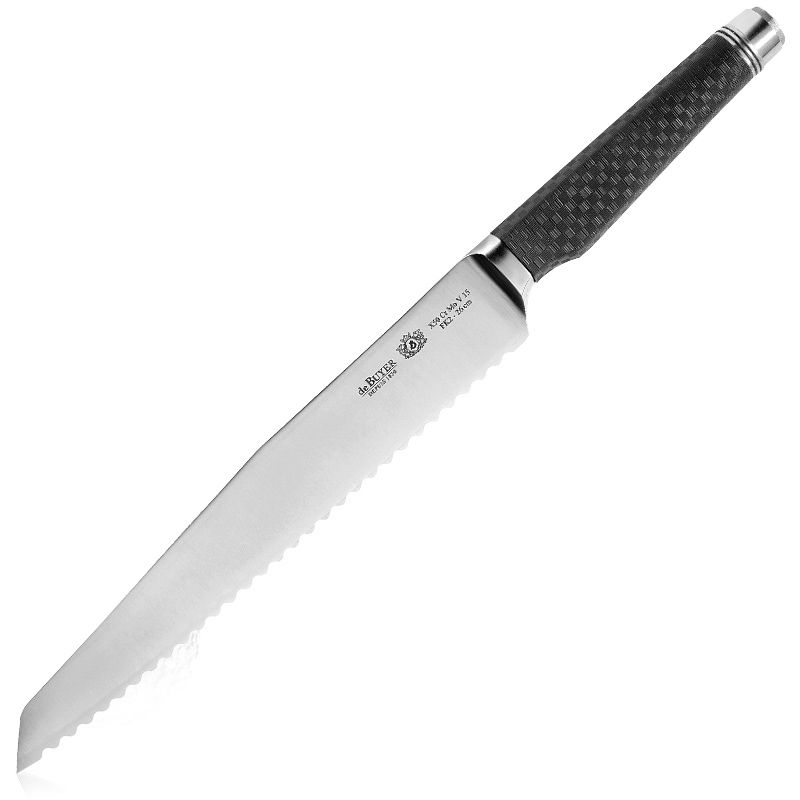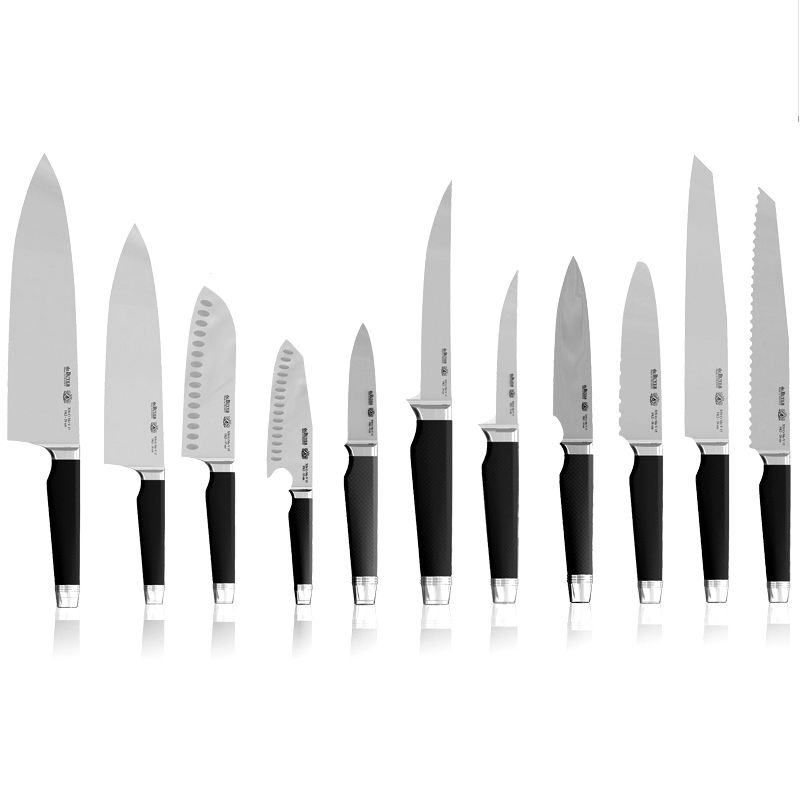 de Buyer - FK2 - Bread Knife 26 cm - The teeth on this knife are designed to make the blade longer-lasting
Available, delivery time 2-5 days
Manufacturer number:
4286.26
Product information "de Buyer - FK2 - Bread Knife 26 cm"
de Buyer - FK2 - Bread Knife 26 cm - The teeth on this knife are designed to make the blade longer-lasting. This knife is perfect for cutting all sorts of breads or certain types of harder meat.
blade length: 26 cm - serrated edge
lenght: 40,5 cm
FK2 knife: Highly developed material: X50CrMoV15 steel blade.
Hard for perfect and long-lasting sharpness.
Fine geometry of the blade: a finer bevel edge compared to traditional blades for improved sharpness.
Solid and long-lasting, with its thick bolster and its solid single-piece tang combined with a strong carbon-fibre polymer handle.
Ergonomic handle providing a good, non-slip grip.
It features a calibrating system: to restore the right balance between blade and handle, unscrew the back to adjust the number of counter-weight rings.
Made in France
The FK2 knives have the perfect sharpness and are both strong and functional. These are quality tools for any Chef and cooking enthusiast. In addition to traditional blades, the range offers innovative shapes for specific uses.
de Buyer - Knives Series:
Dai Sensei - Japanese knife with handle made of carbon fiber
Fibre Karbon 1 - For highly accomplished chefs and discerning home gourmet cooks.
Fibre Karbon 2 - FK2 - For the serious chef and home cook seeking the highest performance knife for value.