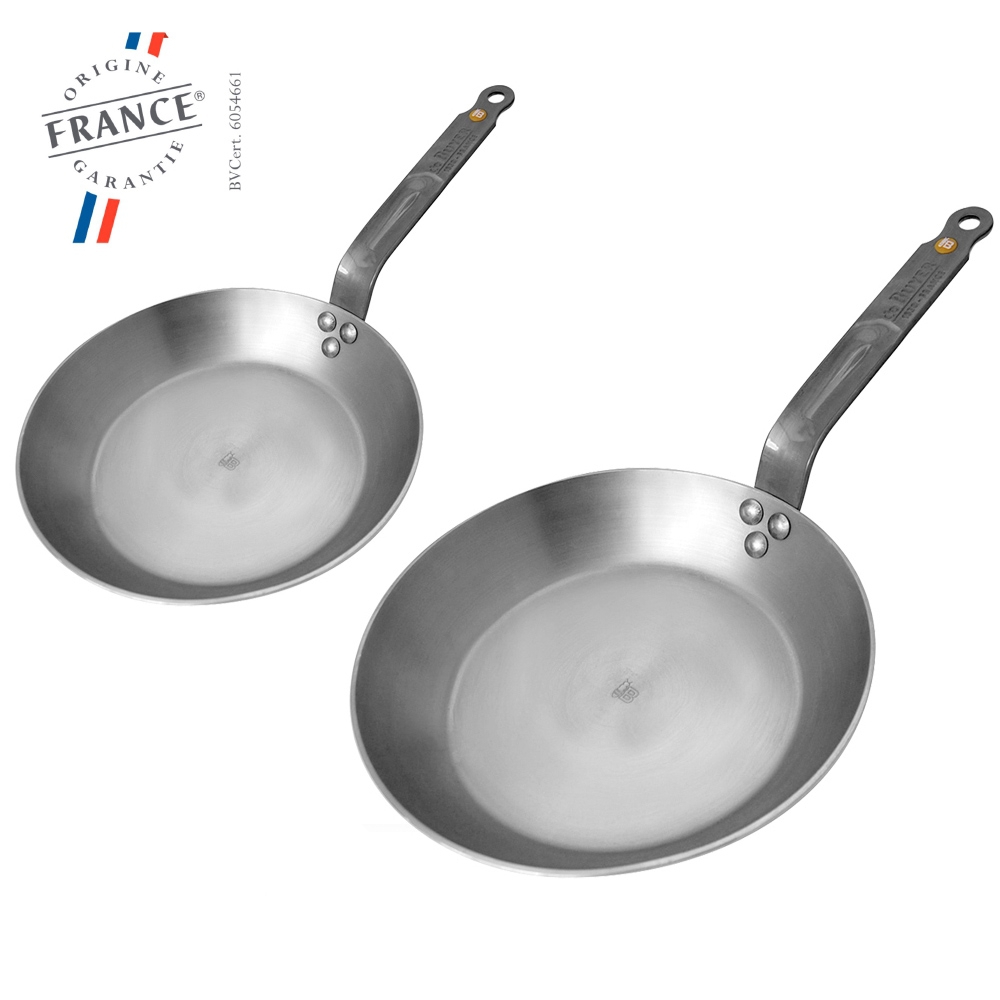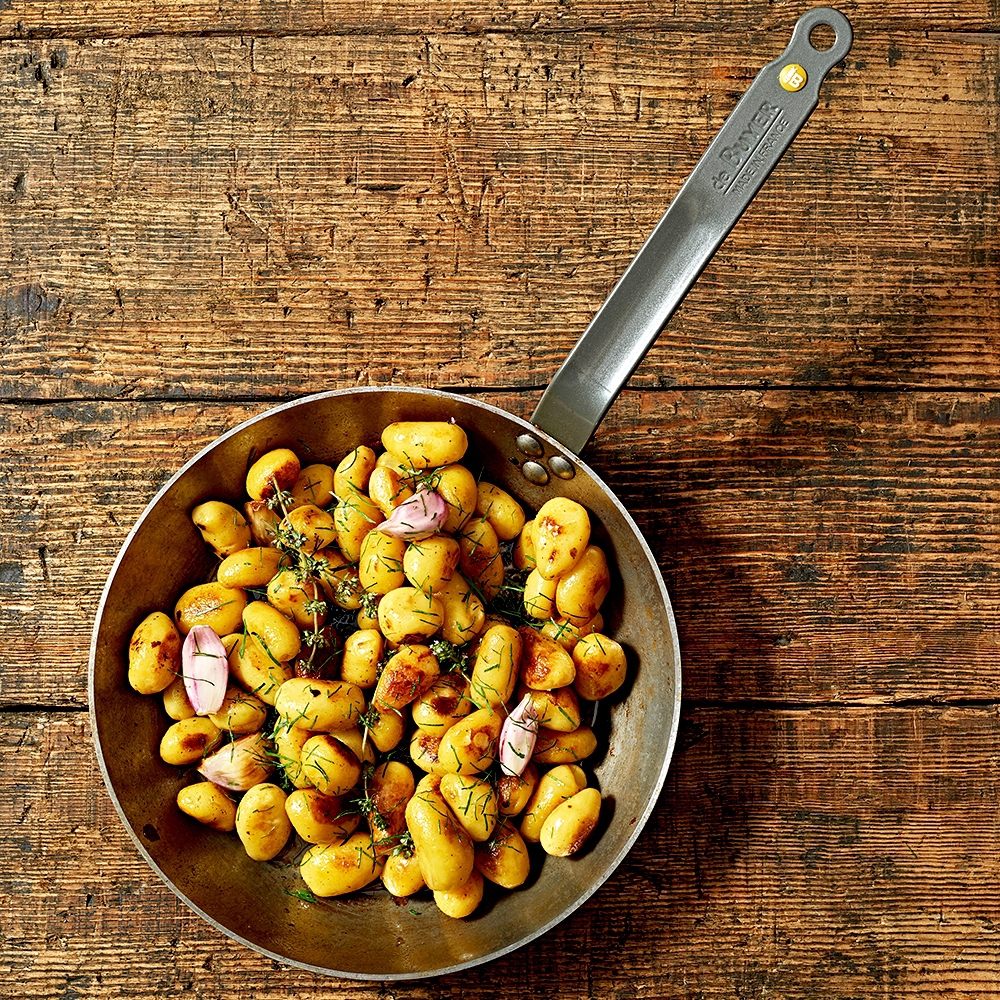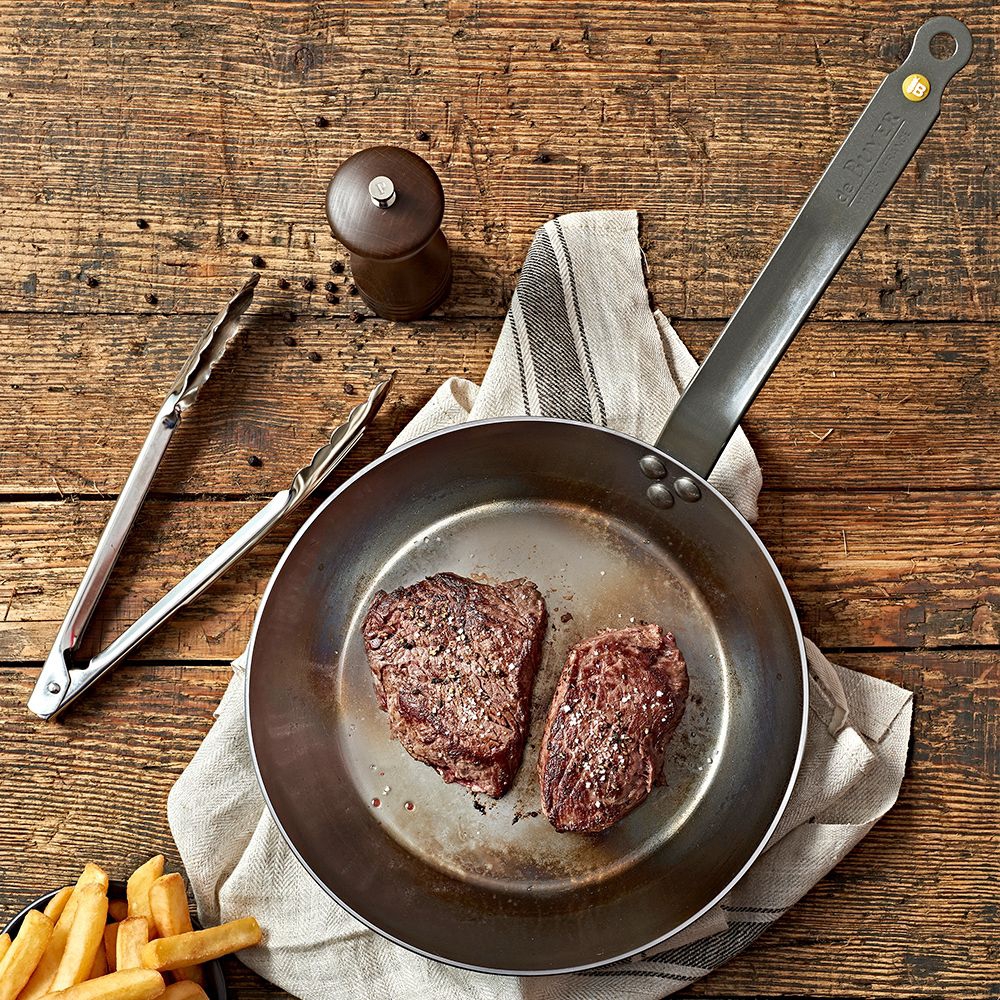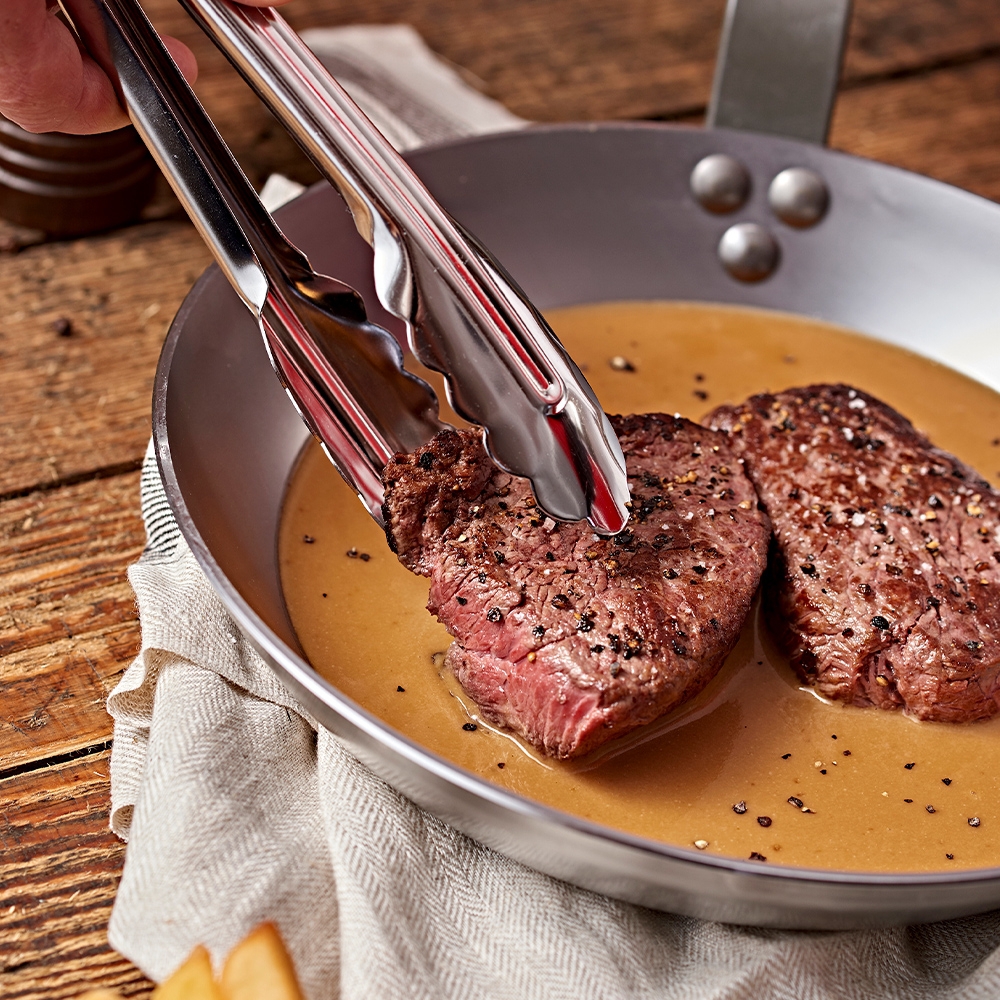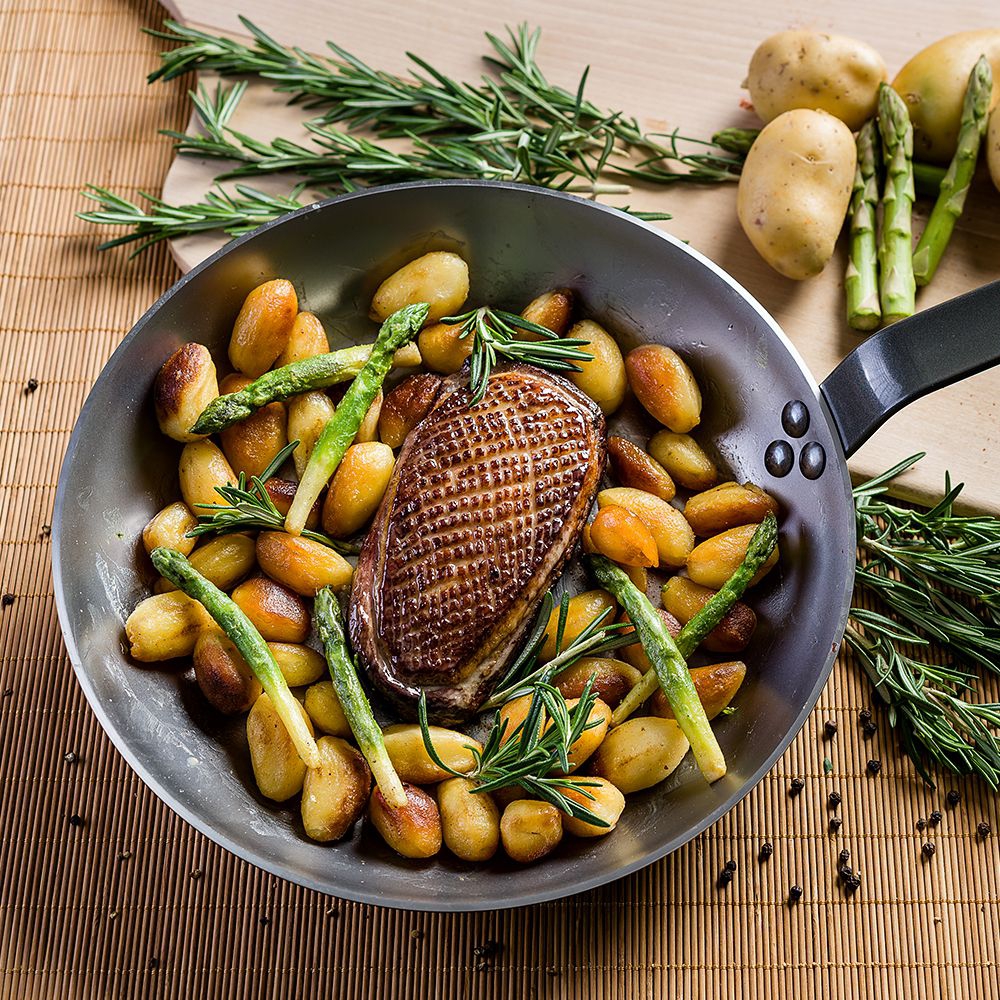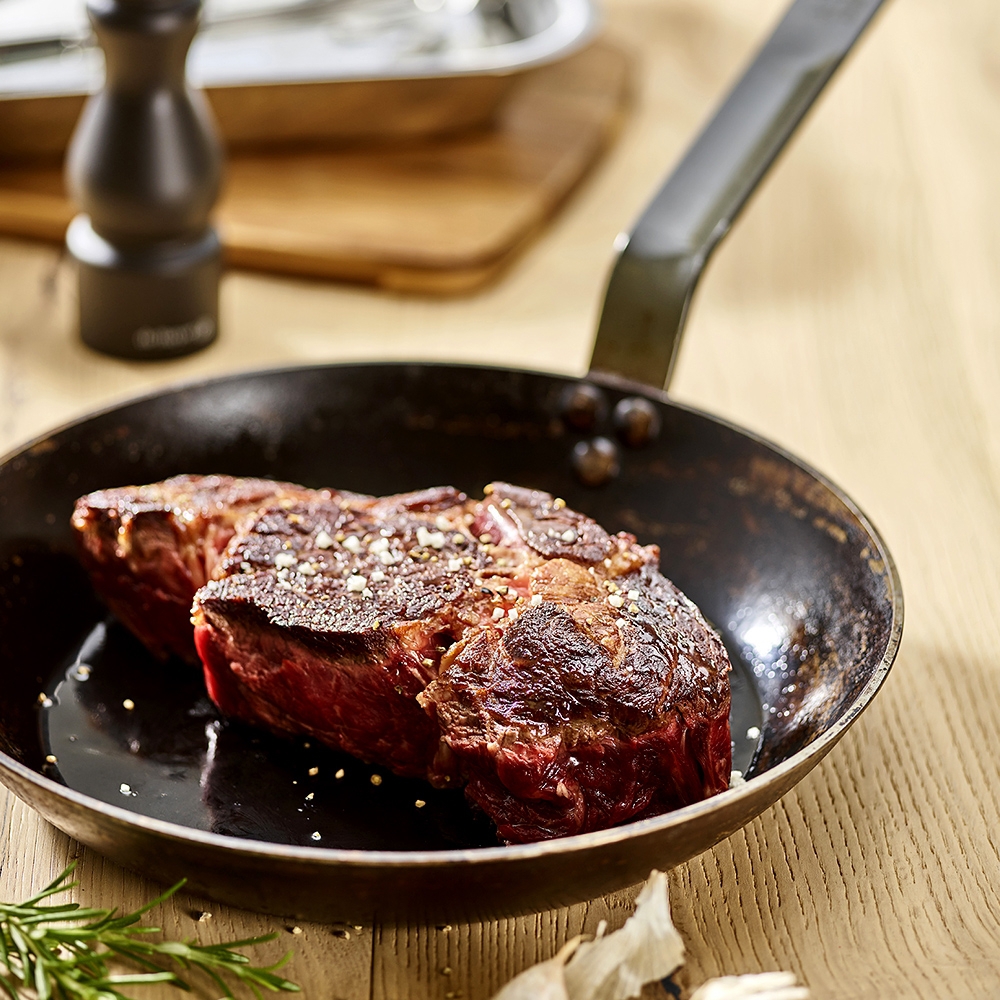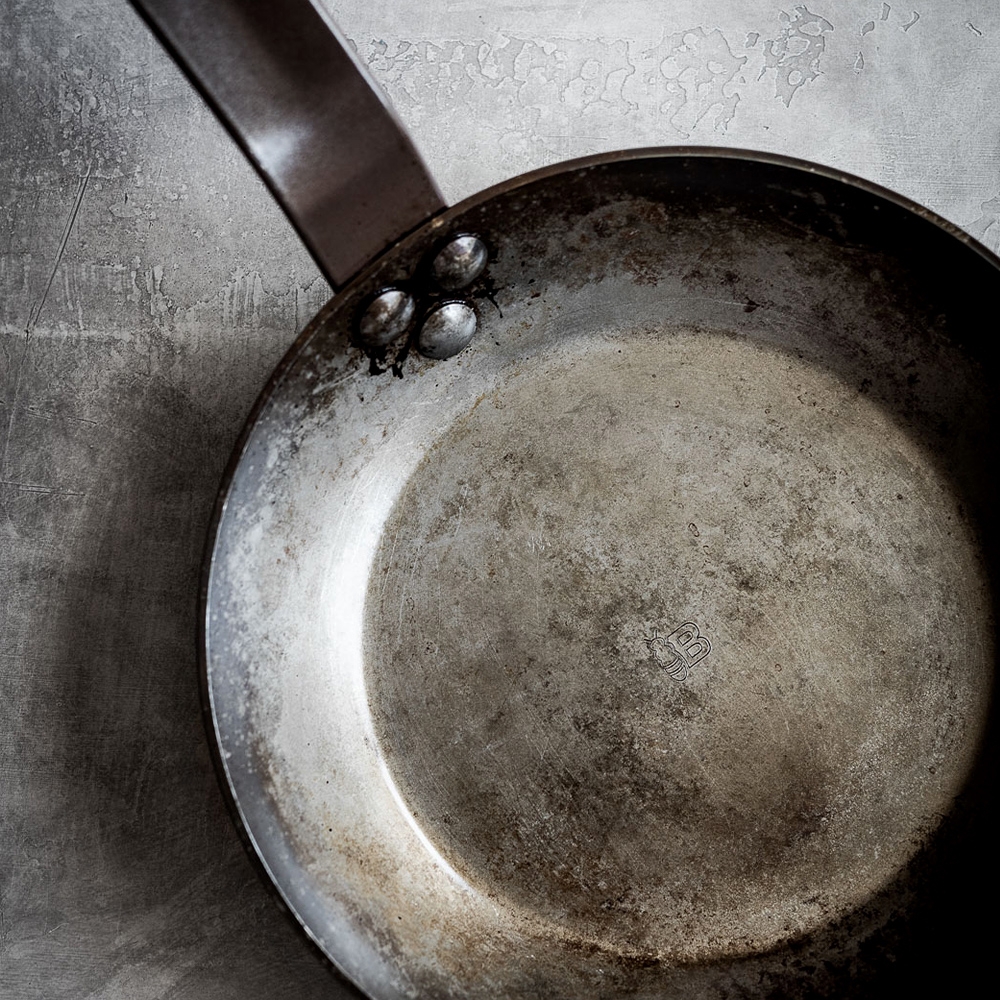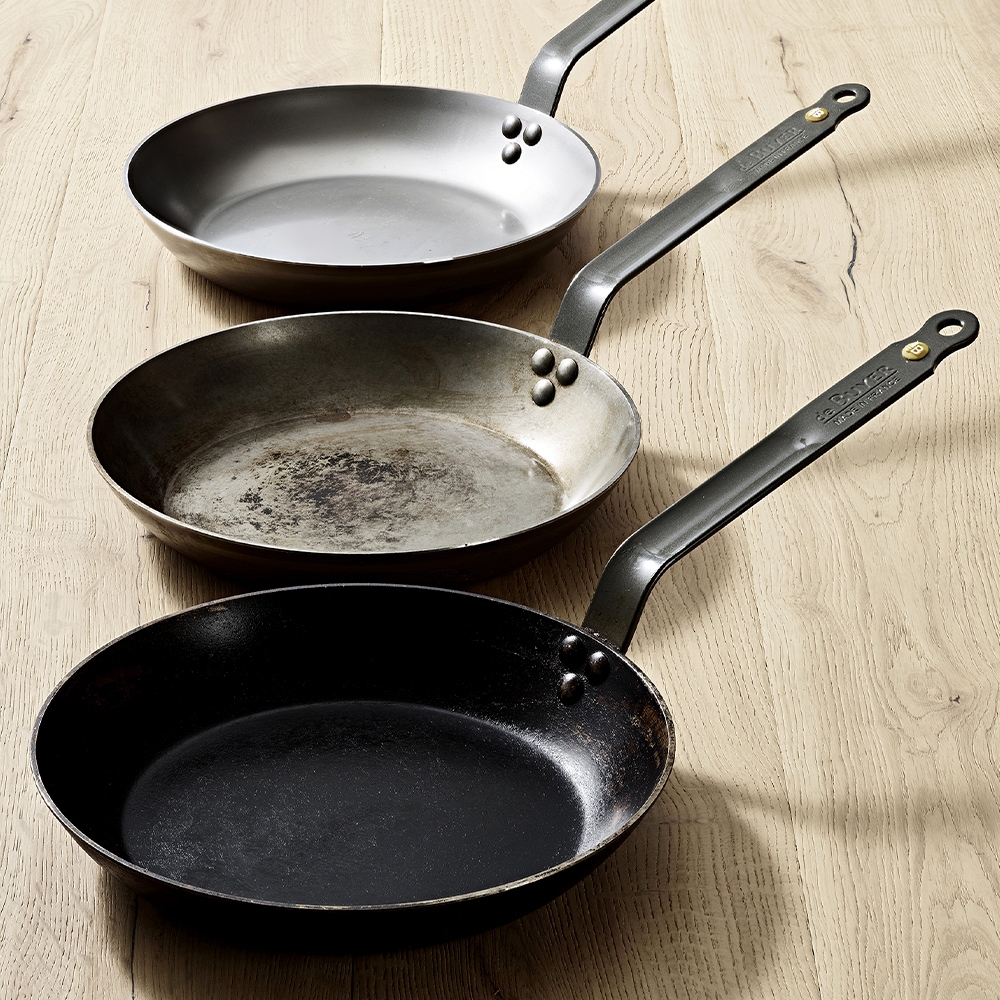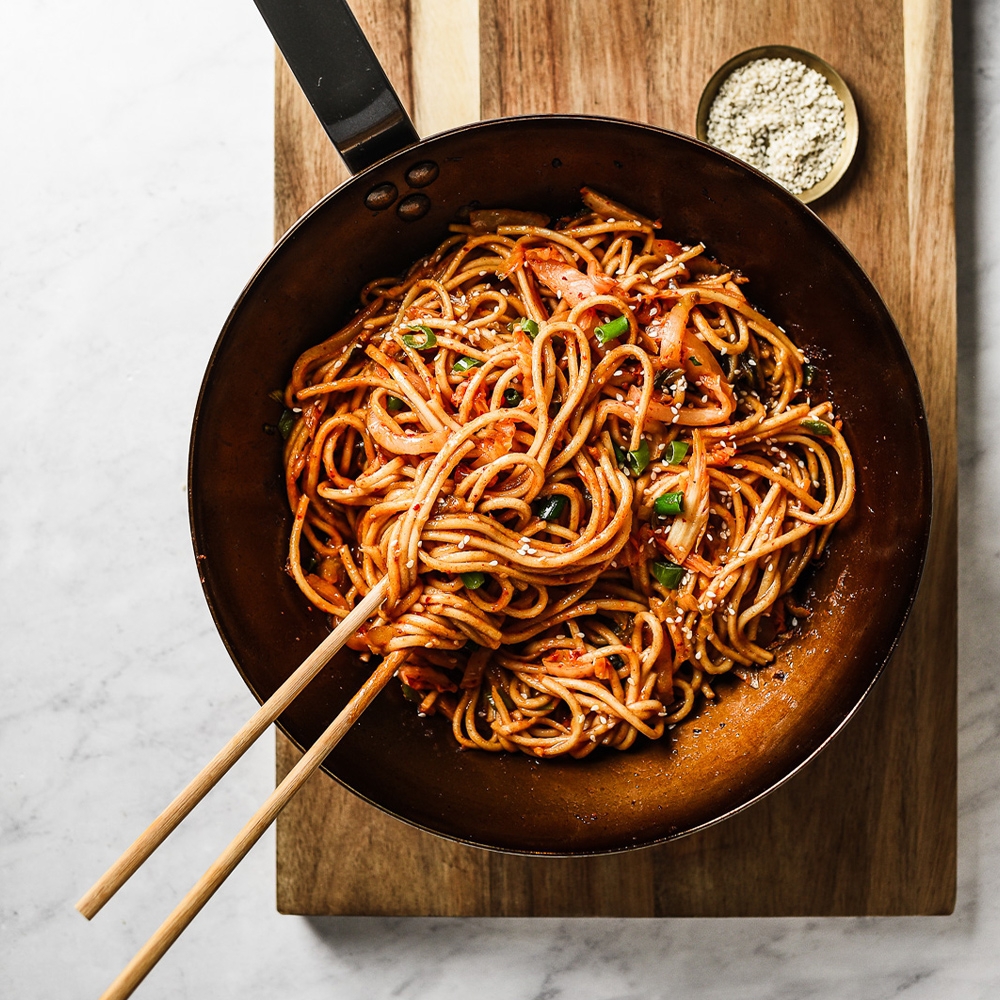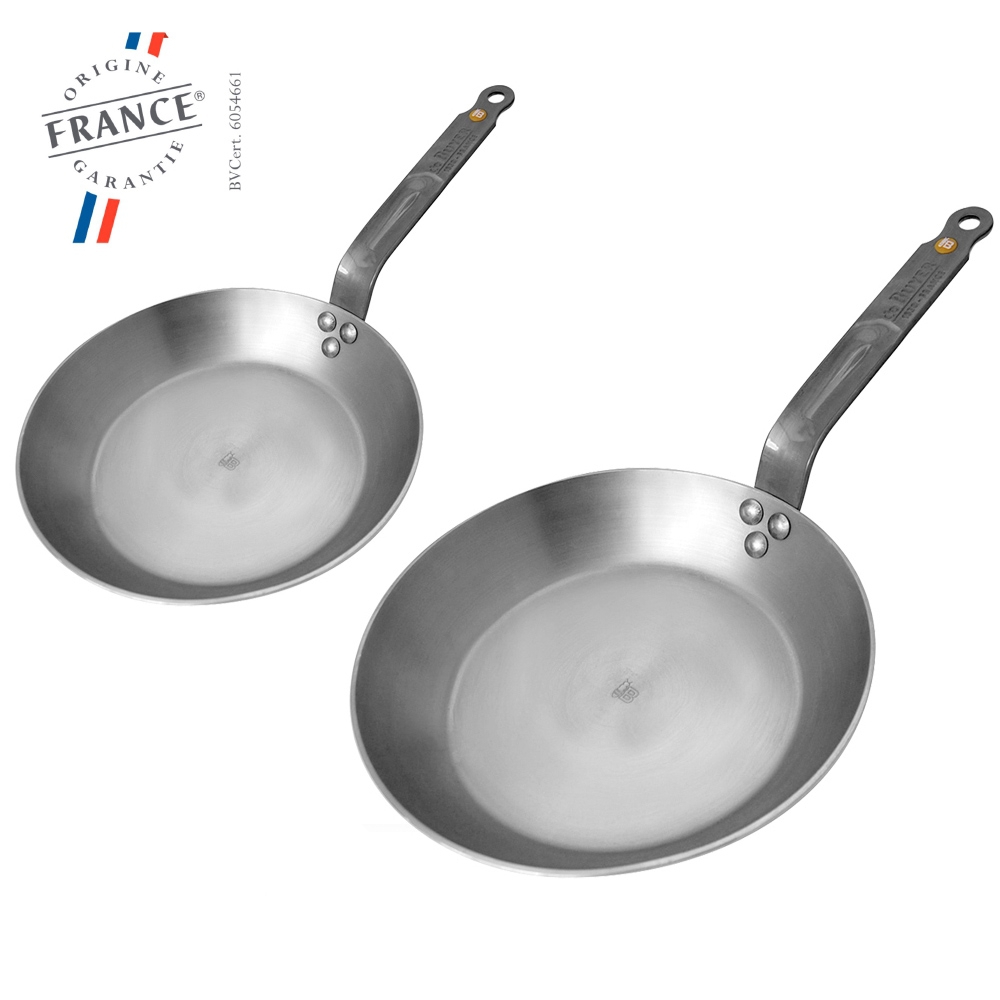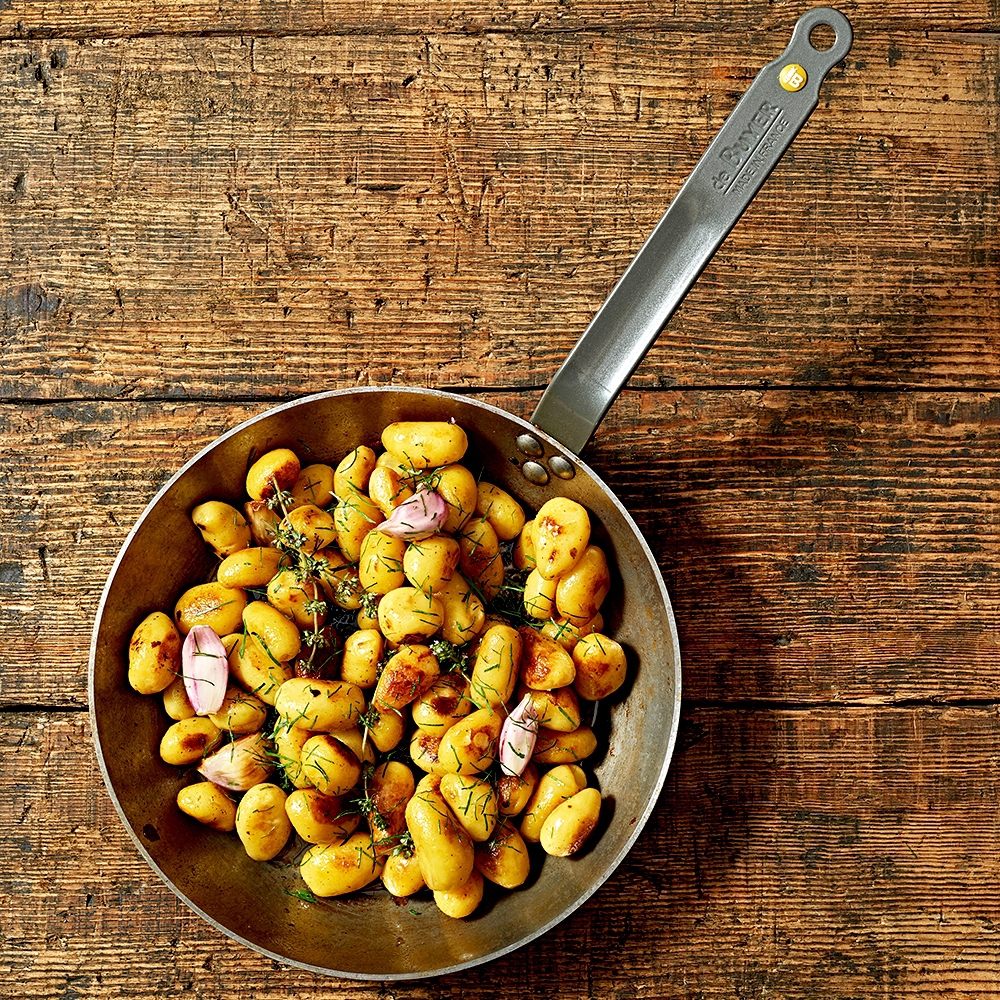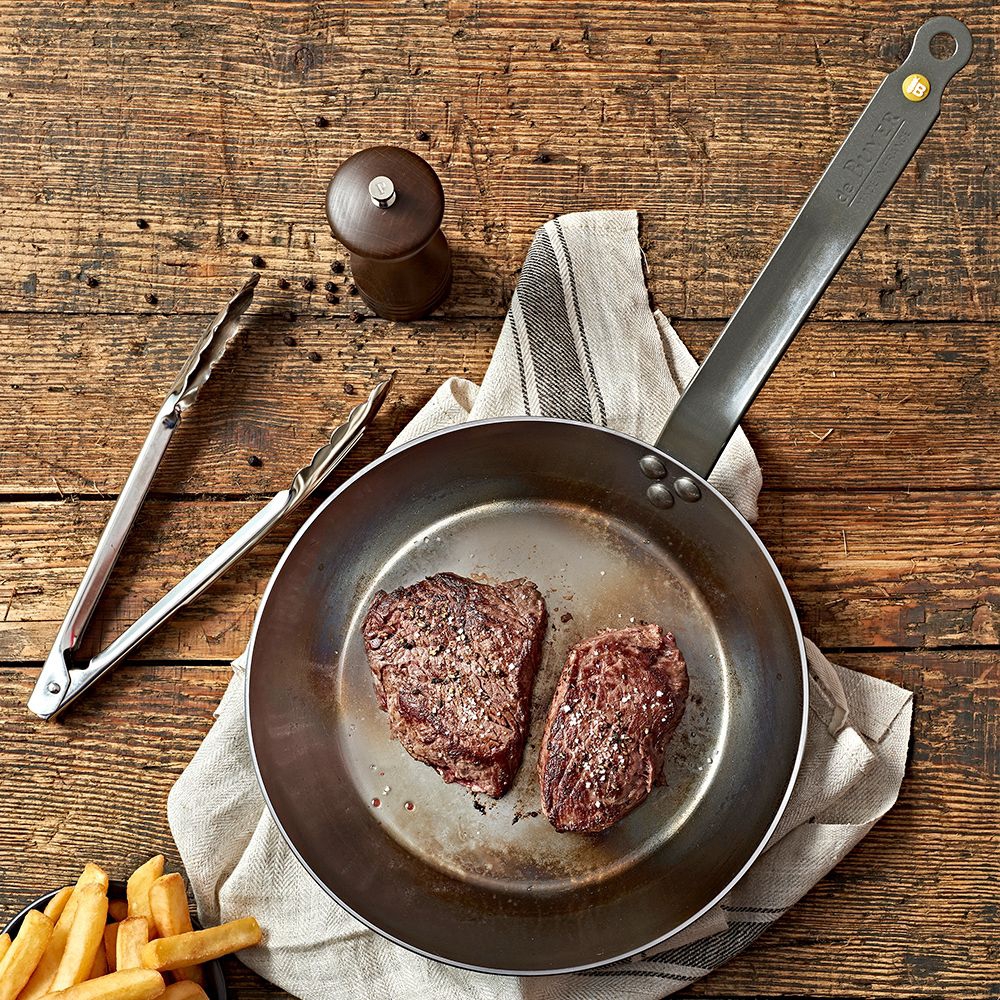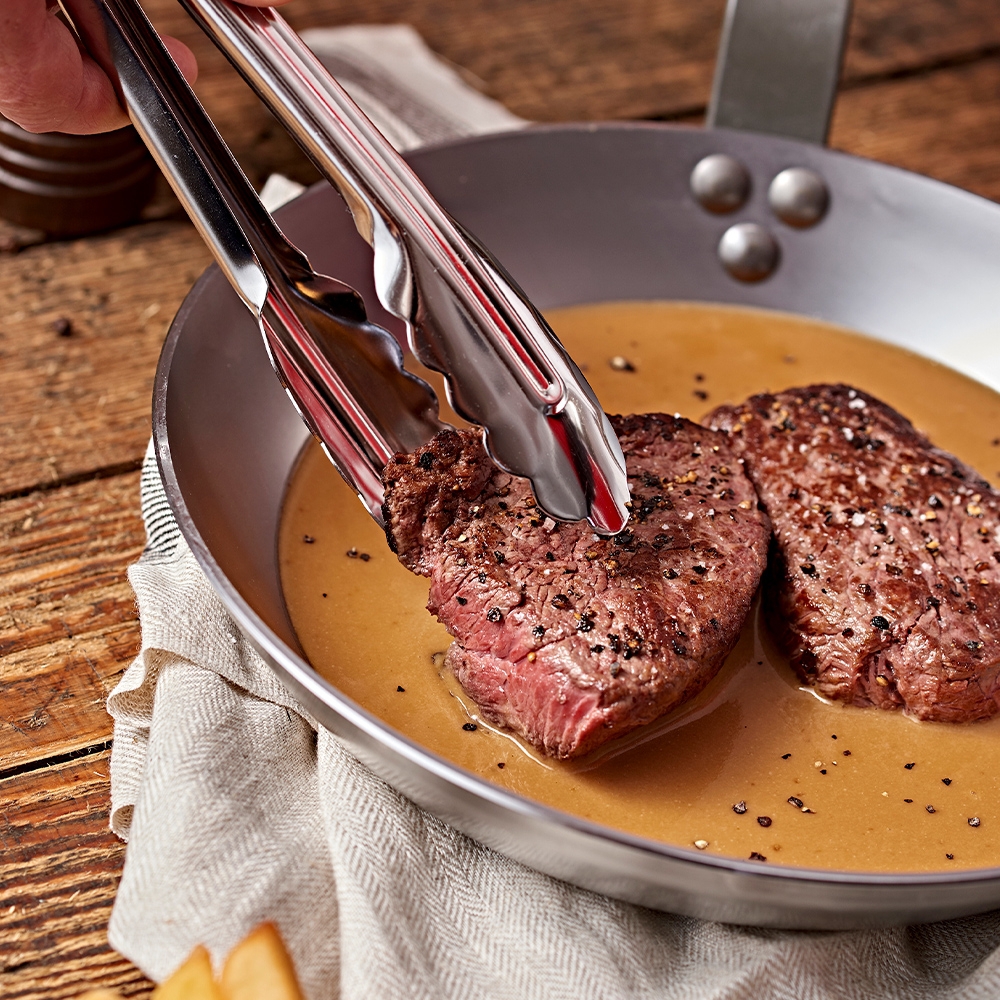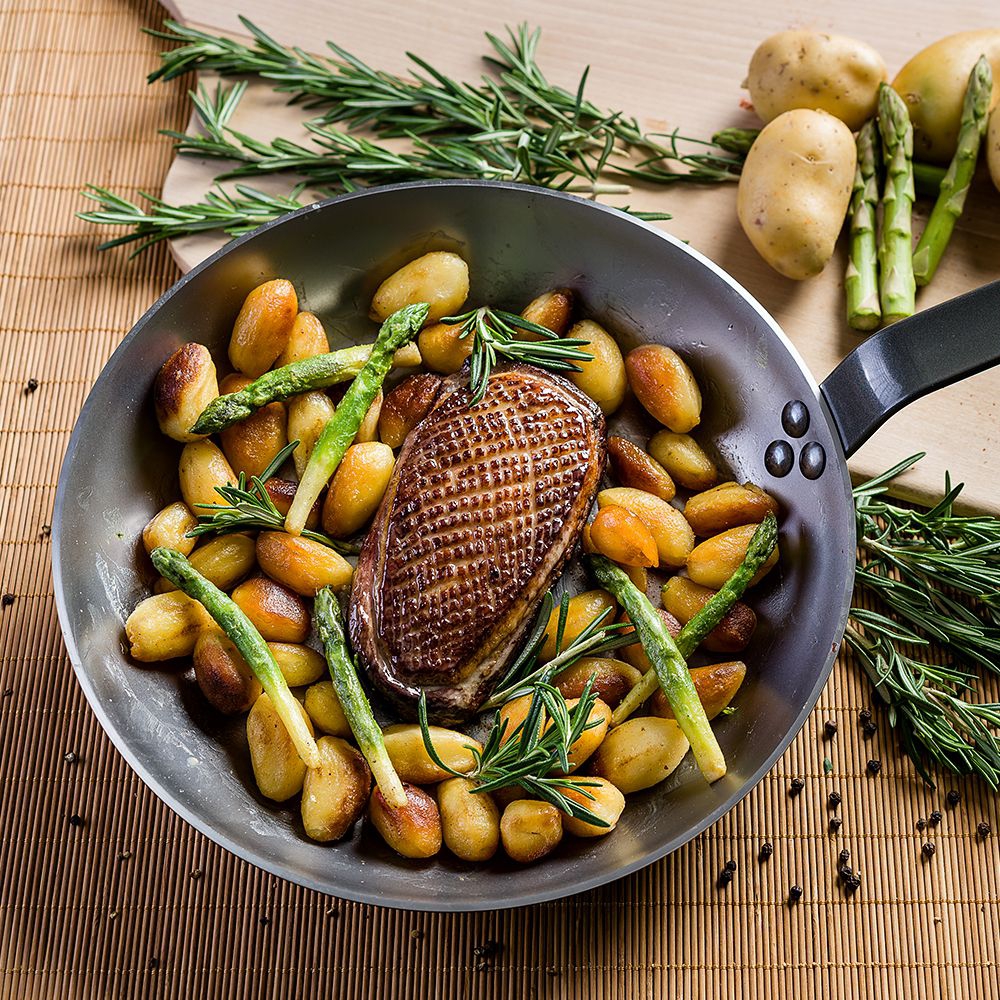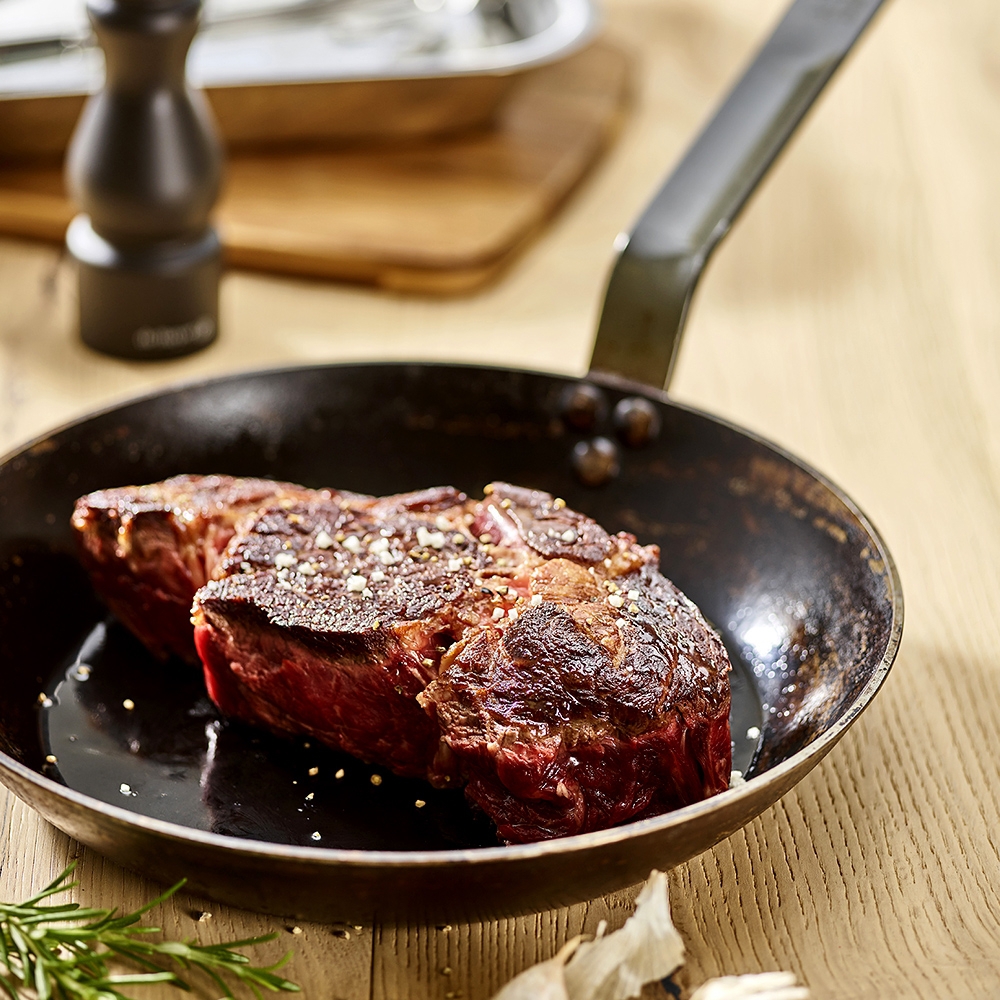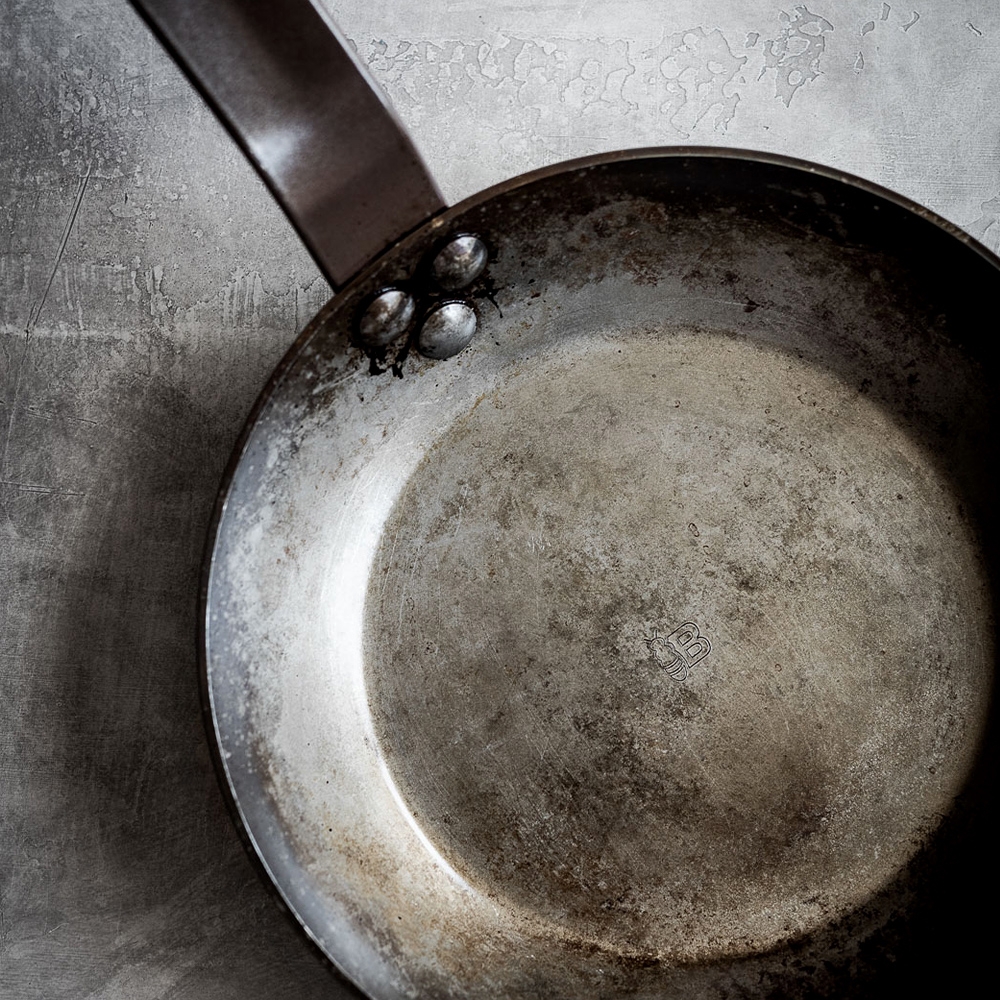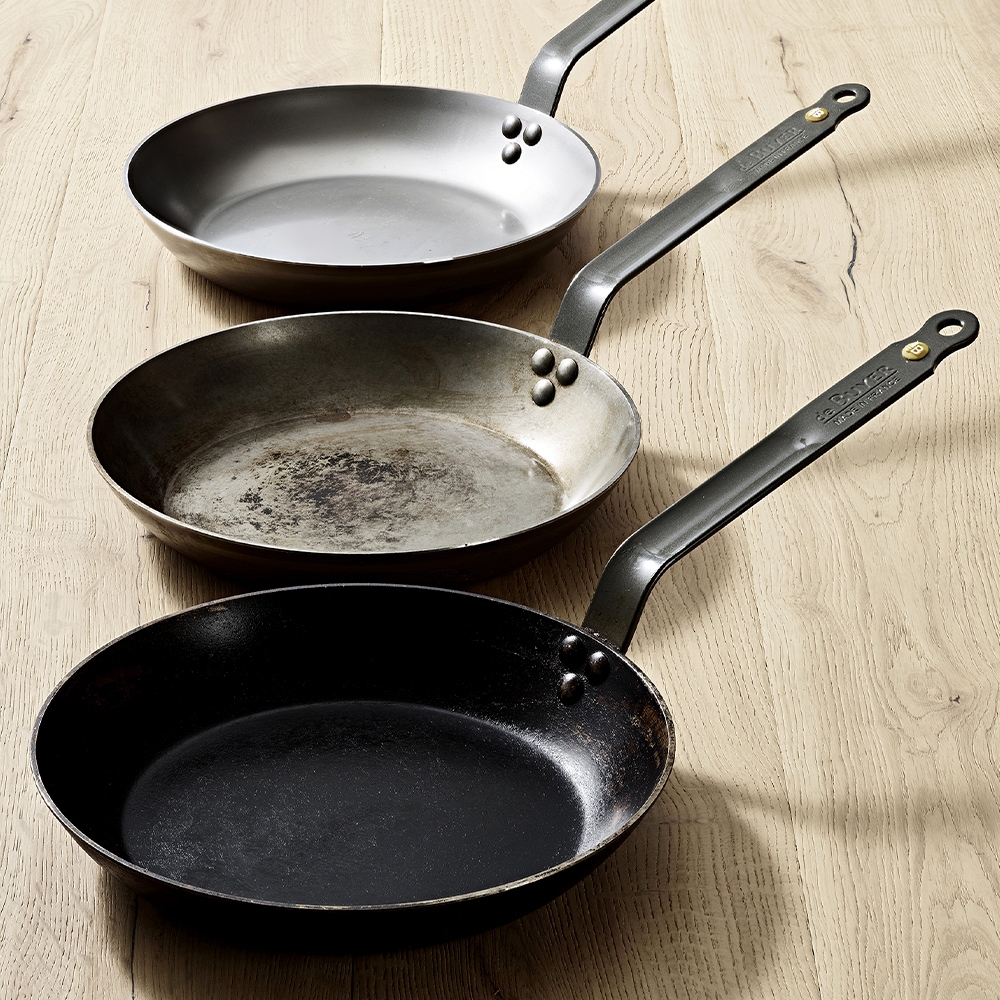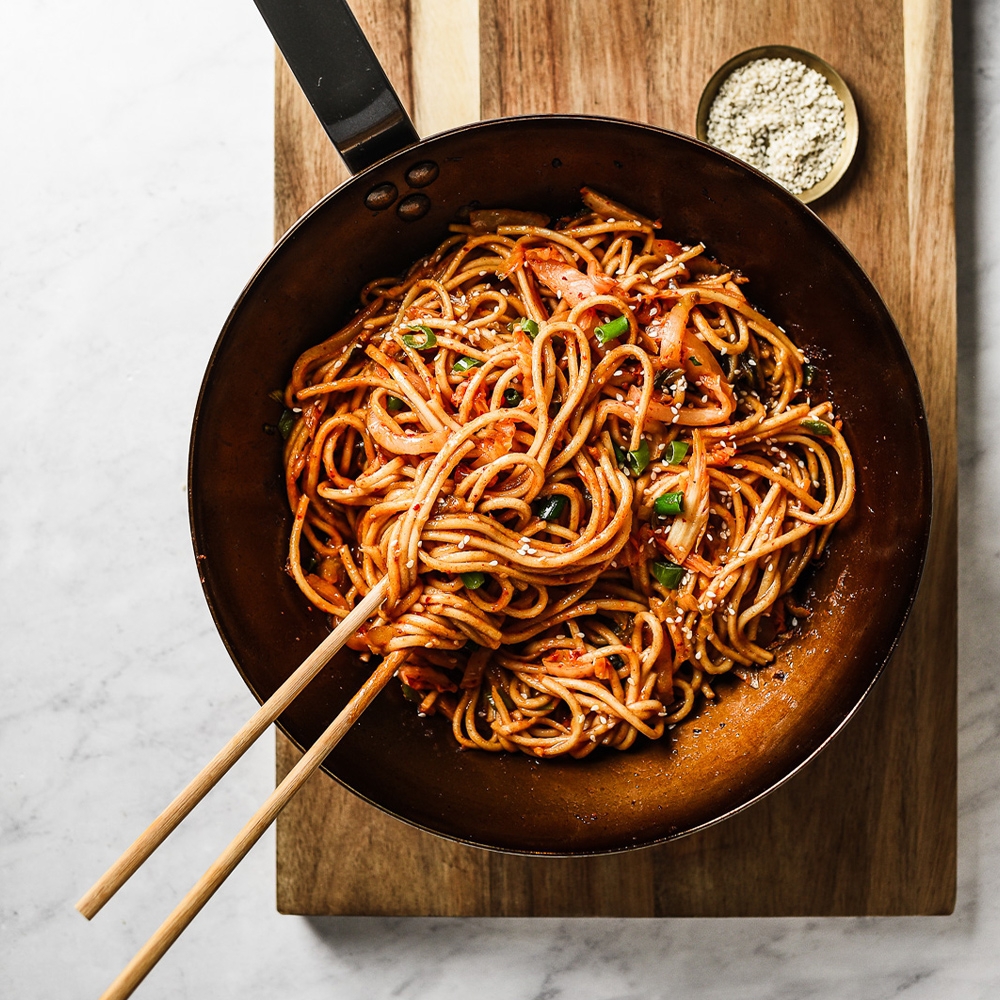 de Buyer - round Frypan 24 + 28 cm - Perfect for frying meat and obtaining crispy crepes or tasty omelettes!
€99.90*
%
€119.00*
(16.05% saved)
Available, delivery time 2-5 days
Manufacturer number:
5610.02CU
Product information "de Buyer - Mineral B round Frypan 24 + 28 cm"
round Frypan 24 + 28 cm
Perfect for frying meat and obtaining crispy, crepes or tasty omelettes!
The iron MINERAL B ELEMENT fry pan: a 100% natural material with protective organic beeswax finish. It is guaranteed coating-free (no PFAO or PTFE). No added chemicals and made with an environmentally-friendly manufacturing process. Eco-friendly, recyclable and long-lasting product. The fry pan reaches high temperatures and quickly seals food, thereby preserving vitamins and nutrients. Ideal for Sealing, Browning, Grilling. Seasoning: the more you use the fry pan, the better it cooks. The blacker it gets, the less it sticks.
Iron and cast iron pans are not suitable for scrambled eggs. Please only prepare setting eggs and omelets in a well-baked pan.
Make sure to season your pan bevor first use (se below: How season, Care & Use)!
Ø 28 cm (Ø bottom = 20,5 cm) H= 4,2 cm L =50 cm V= 1,77 L - 2,15 kg
Ø 24 cm (Ø bottom = 17,5 cm) H= 3,5 cm L =44 cm V= 1,27 L - 1,39 kg
Organic construction 99% pure iron
Organic beeswax-based protective finish (not susceptible to corrosion)
Ecological Recyclable Durable
Guaranteed without any coating
Reaches hight temperature
Perfect for sealing, browning and grilling
2 to 3mm thick
Heavy quality
All heat sources including induction
Riveted steel strip handle
Only the universal lid for pans 3460 fits on this pan.
Can be used on all types of cooker - incl. induction
All information about the pans from de Buyer can be found under the data sheets tab.