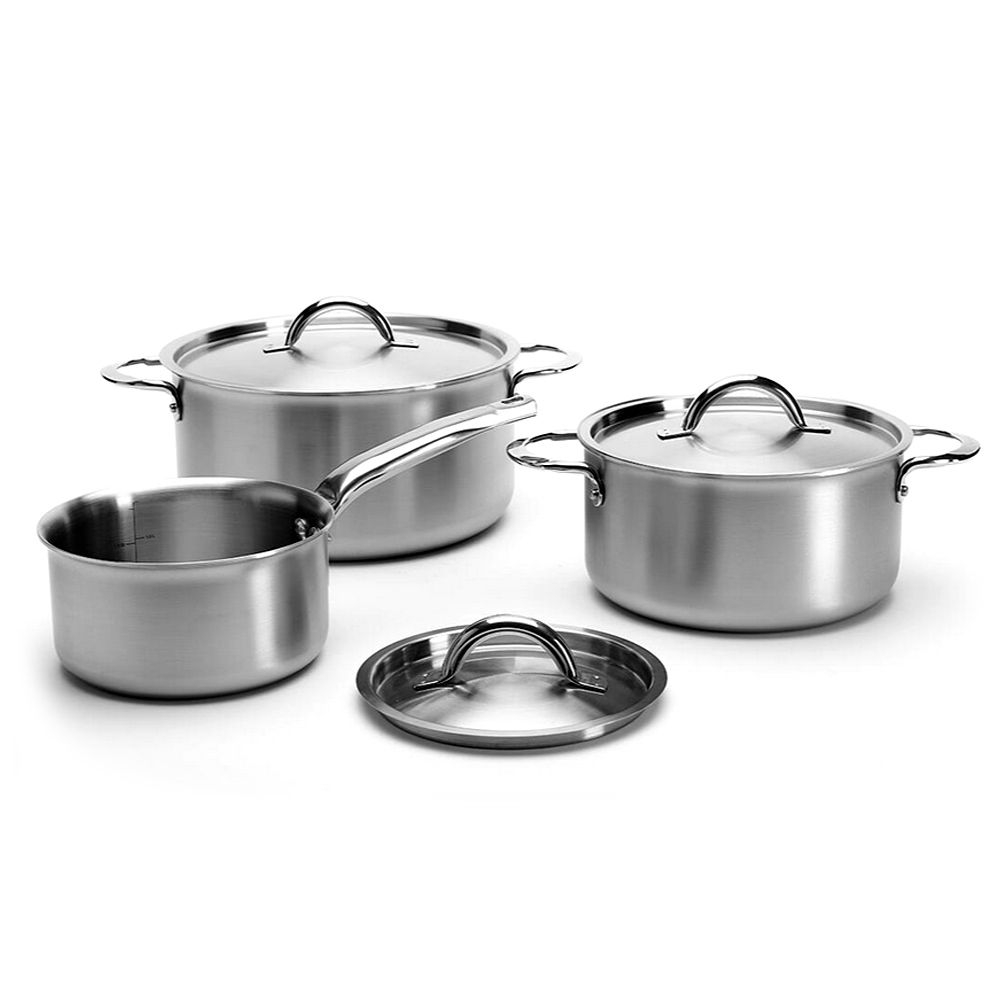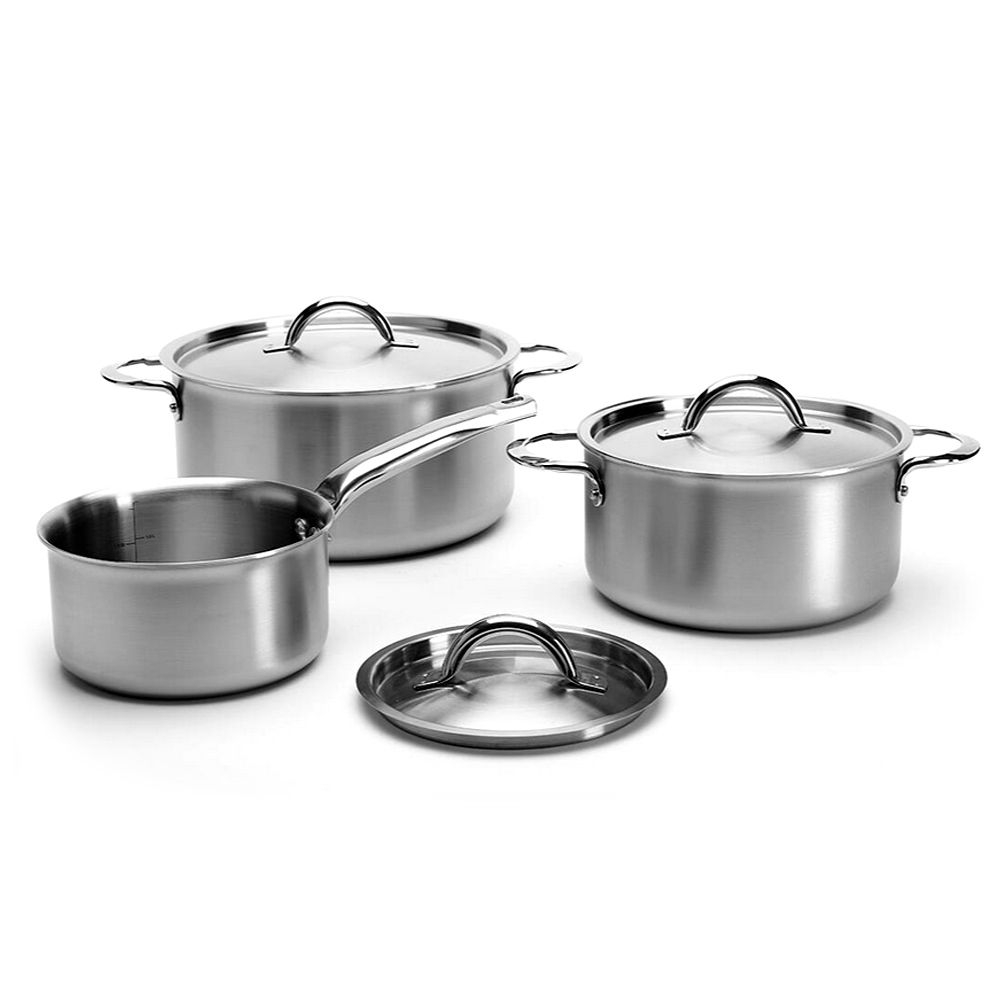 de Buyer - Set of 6 pieces Stainless steel stewpan - ALCHIMY - 1 saucepan 16 cm, 2 stewpan 20 + 24 cm + 3 lids
€375.00*
%
€465.00*
(19.35% saved)
Available, delivery time 2-5 days
Manufacturer number:
3601.06
Product information "de Buyer - Set of 6 pieces Stainless steel stewpan - ALCHIMY"
Stainless steel stewpan multilayer 3-ply Alchimy range, brushed finish, riveted stainless steel handles, all heat sources including induction and oven. Capacity marks. Stainless steel is easy to clean.
Content of the set:
1 saucepan Ø 16 cm - 1,5 L / 6.3in-1.6qt
1 stewpan Ø 20 cm - 2,5 L / 7.9in-2.6qt
1 stewpan Ø 24 cm - 5 L / 9.45in-5.3qt
3 stainless steel lids Ø 16 / 20 / 24 cm - 6.3in / 7.9in / 9.45in
Material thickness: 2,3 mm
Stainless steel 3-ply construction
Inner layer stainless steel 18/10
Brushed finish
Capacity marks
French curved ergonomic watertight, cold handle
Responsive multilayer material, with high heat conduction factor
Homogeneous cooking
Temperature control
Energy saving
Time saving
All heat sources including induction and oven
Dishwasher safe
Made in France
de Buyer - ALCHIMY COLLECTION
Cook like a Chef - The Alchimy collection is the perfect combination between the requirements of Chefs and the needs of everyday cooks. Easy to clean, non-toxic and durable, stainless steel is the go-to material.
Its 3-layer design guarantees even temperature distribution and implies you are staying in complete control of your cooking, even with the most delicate recipes. This design reduces energy consumption.
It features measurement marks inside, making it easy for everyone in the squad to use it. Its ergonomics handles are solidly riveted for strong and life-long use. Designed with a brushed finish, it adds an elegant touch in the kitchen in addition to looking professional.