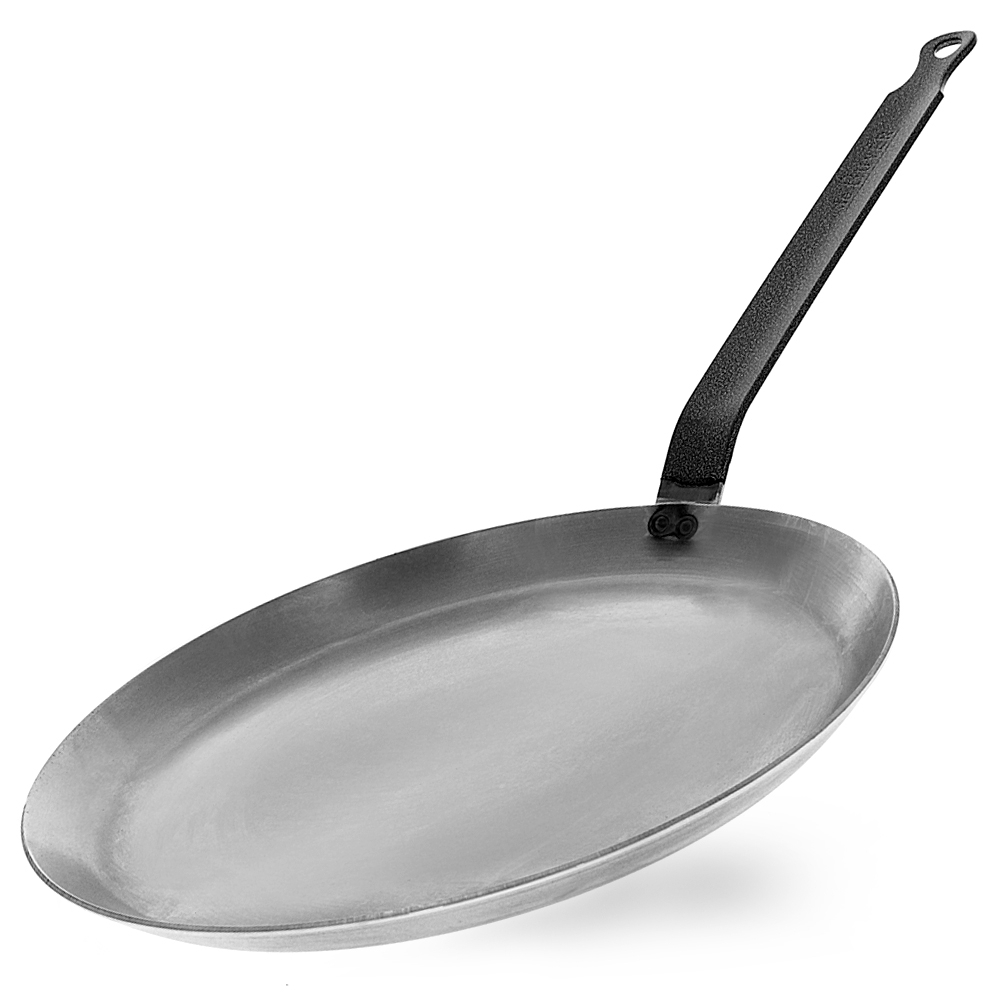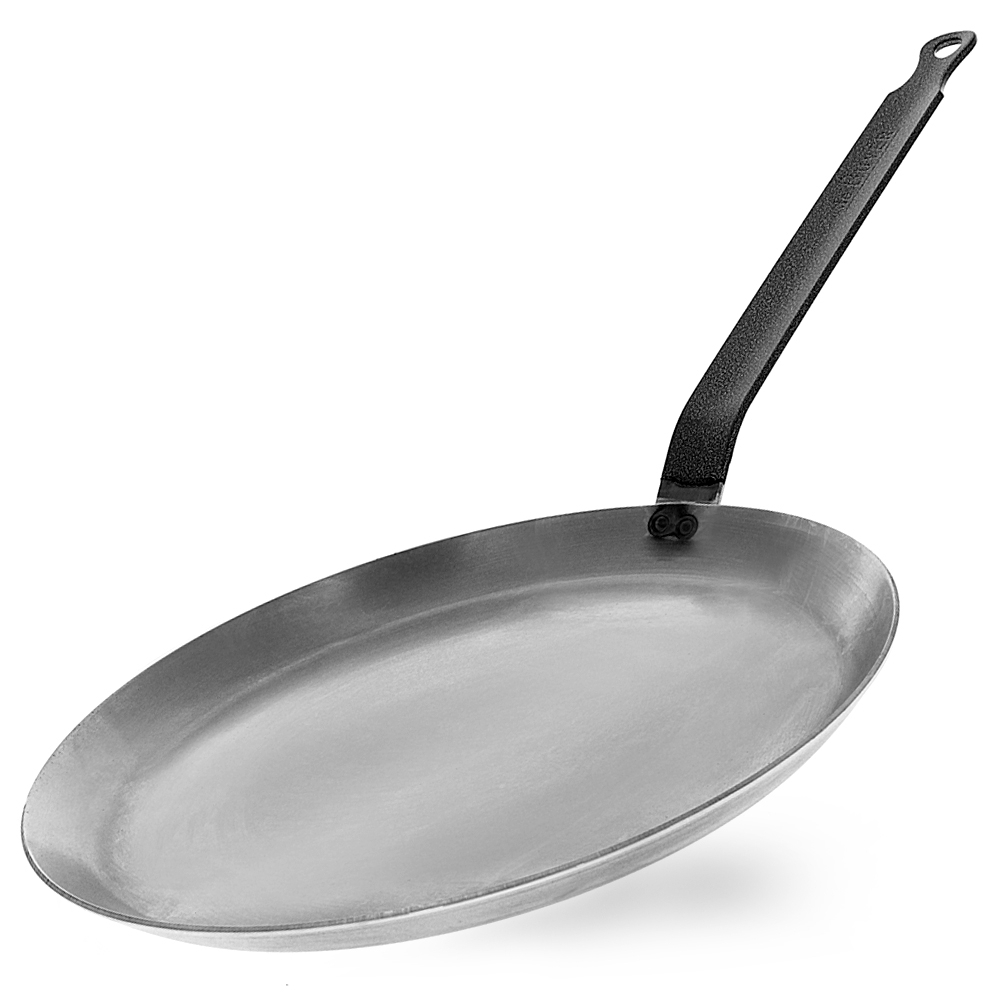 de Buyer - Carbone PLUS - Pancake Pan - ideal for cooking traditional, crispy and fluffy pancakes...
Available, delivery time 2-5 days
Manufacturer number:
5120.20
Product information "de Buyer - Carbone PLUS - Pancake Pan"
Heavy quality iron Pancake Pan - The low skirt of the frying pan enables crepes to be easily flipped and turned, ideal for cooking traditional, crispy and fluffy pancakes.
Unbreakable thick heavy quality iron. Heats up quickly, uniform heat diffusion.
Reaches high temperatures: enables the Maillard reaction; excellent caramelization.
Natural non-stick properties: gradual seasoning of the pan, the more it is used the less the seasoning attaches to the food.
Riveted iron handle: unbreakable.
Tip: preheat using a little fat. Season when first used.
Care: deglaze, rinse with warm water, dry and oil lightly. Store in a dry place. Do not use detergents or put in the dishwasher. All cook tops including induction.
de Buyer Carbone PLUS
Ø 20 cm (Ø bottom = 18 cm) H= 1,4 cm L =38 cm 1 kg
White IRON - Superior quality
Professional model
Thickness from 2.5 to 3 mm depending on the models.
Perfect diffusion of the heat
Iron or stainless steel tube long handle, with hole for hanging
Suitable for all cook tops including induction
Ideal for searing, grilling, browning or grilling
Only the universal lid for pans 3460 fits on this pan.
Can be used on all types of cooker - incl. induction
All information about the pans from de Buyer can be found under the data sheets tab.
<The manufacturer does not guarantee the flatness of the floor, if the diameter of the heat source deviates more than 1,5cm in relation to the bottom of the pan. There are no restrictions for the use of iron pans on full surface induction and gas stoves.
Iron and cast iron pans are not suitable for scrambled eggs. Please only prepare setting eggs and omelets in a well-baked pan.
IRON=100 % NATURAL MINERAL MATERIAL
Guaranteed without PTFE and PFOA. No chemicals added.
Environment safe production.
Ecological, recyclable, and good for the environment.
COOKING QUALITY
High temperature: Perfect for SEALING, BROWNING and GRILLING
Improved flavour.
TRADITIONAL
Authentic design: «Lyonnaise» shape. Curved handle «à la Française». Symbol of French Gastronomy.
SEASONING
The more the pan is used, the better the performance.
The darker it becomes the better it is for natural nonstick properties.
FOR ALL HOTPLATES INCLUDING INDUCTION.